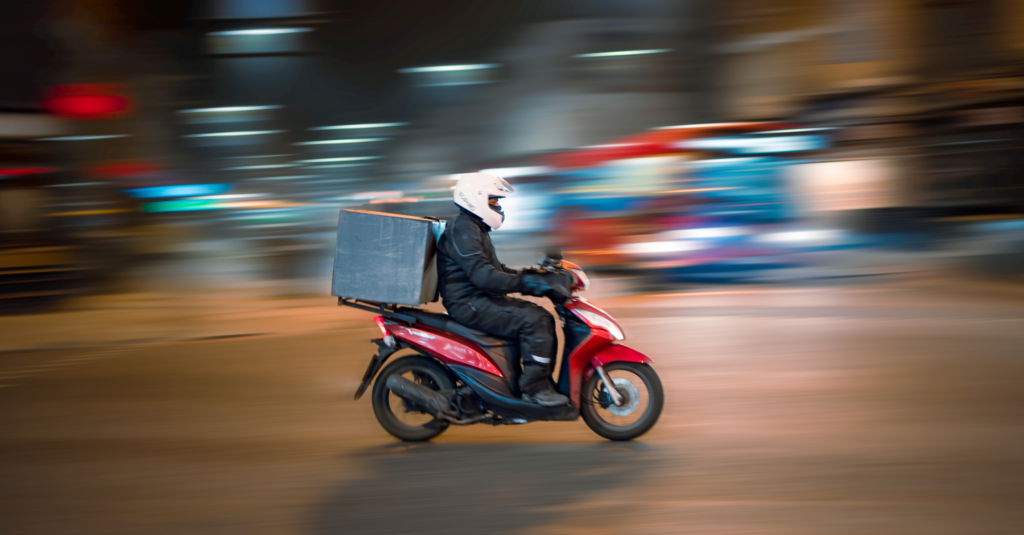 Throughout Malaysia, where flexible work hours and locations are becoming more sought after than ever before, gig work has become more than just a trend; it's a way of life. Examples of gig workers in Malaysia are food delivery riders, e-hailing drivers, lorry operators, and runners – these people are the backbone of the service industry, meeting the ever-growing demands of a booming customer base.
So, whether you're a seasoned gig worker or just dipping your toes into the Malaysian gig economy, we have some great tips to rev up your gigs.
Find the right gig platform
One of the most crucial steps to kickstart your gig journey is selecting the right platform that aligns with your goals and preferences. Consider the type of platform-based work that suits you best – would you prefer doing food delivery, transportation, or perhaps running errands? Identifying your expertise will help you choose the most suitable app or web-based platform.
Take some time to research the gig platforms in Malaysia. Each platform comes with its own set of requirements, earning potentials, and working conditions. Read reviews, talk to fellow gig workers, and explore online forums to gather insights into the pros and cons of each platform before choosing the right one for you.
But don't worry too much because you can always switch platforms if you're unhappy with your initial choice.
Leverage your network
In the world of platform-based work, connecting with customers is easier than ever. However, as more drivers and riders flock to platform-based work, competition can get intense. But fret not as you don't have to rely solely on gig platforms to get customers. Leverage your own personal network to increase your pool of customers, leading to more gig work and higher revenue.
Your circle of friends and family can become your first customers and supporters. They are not just potential customers; they can also serve as your most vocal advocates. Encourage them to try your services and, if they're satisfied, to spread the word within their social circle.
So, whether you're driving passengers, delivering goods, or offering any freelance service, remember to build social bridges and weave networking webs because those can pave your way to success.
Focus on quality over quantity
In the gig world, speed often takes centre stage, promising higher sales. But here's a piece of wisdom: rushing through your gig can lead to less-than-ideal service. For instance, rushing a food delivery might result in spilled food or drinks, while speeding for a swifter ride to the destination might make your passenger feel uneasy.
Unsatisfied customers could potentially leave unfavourable reviews or opt for a different service next time. Hence, focus on the quality of your service. Take the extra moment to ensure the customer's order arrives intact and in perfect condition, or that your passenger reaches their destination safely and within a reasonable time. Happy customers are more likely to become repeat customers, and that's the secret to long-term success.
Track your expenses
Since your gig income depends on how much work you complete, it's crucial to keep a close eye on your expenses. Fuel consumption, which Malaysians heavily depend on, can be a significant cost for food delivery riders, e-hailing drivers, and lorry operators. That's where Setel comes into play. With Setel, you can effortlessly track your fuel transactions through e-Receipts within the app.
Get the best deal in town
In the face of the rising cost of living in Malaysia, every ringgit counts, and it is essential to find ways to minimise costs and maximise earnings. One way to do that is by leveraging the best deals in town, and Setel has the best vehicle-related deals for gig workers.
With Setel, every ringgit you spend becomes an opportunity to save and earn more. Earn up to 3x Mesra points for every RM1 spent with Setel. You can then convert your points to cash within the Setel Wallet – just remember that 1 point equals 1 cent. So if you convert 100 points, you'll get RM10!
Setel also has other ongoing promotions such as:
There will be more exciting promotions in the future. Stay updated on our latest promotions through our social media and promotions page.
We hope these tips will help you make it in the gig economy. While the gig economy can be demanding, always keep in mind that your services are more than just a job; they're making life easier for countless others. Your food deliveries save time for busy youngsters, your grocery runs ease the burdens of hardworking mothers, and your home improvement services bring convenience right to our doorstep.
We value gig workers and are committed to making your experience even better. Your feedback and ideas mean the world to us, so please share them on our social media. You never know, your valuable input could shape the future of our app.