You can now pay for street parking with Setel!
Now in Subang Jaya and Kuala Langat.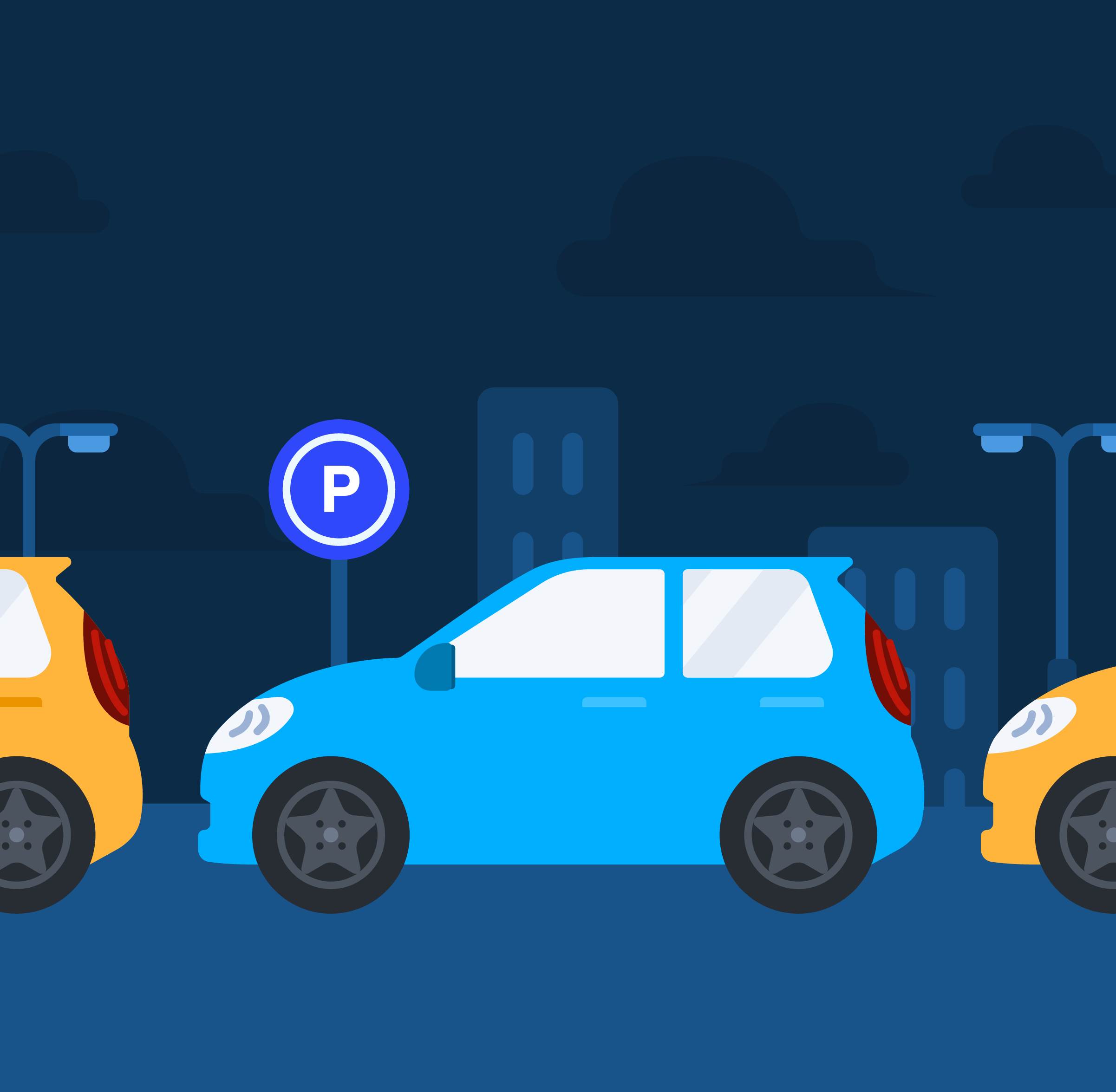 Seamlessly pay and extend street parking sessions with Setel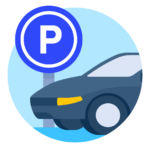 Pay
Park and pay seamlessly through the Setel app.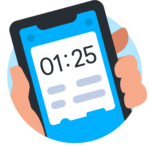 Get notified & extend
Monitor and get notified before your parking session ends for extension to avoid getting summons.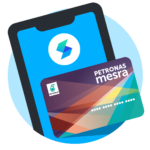 Earn
Earn Mesra points for every transaction.
Pay, track and extend your street parking all on the Setel app.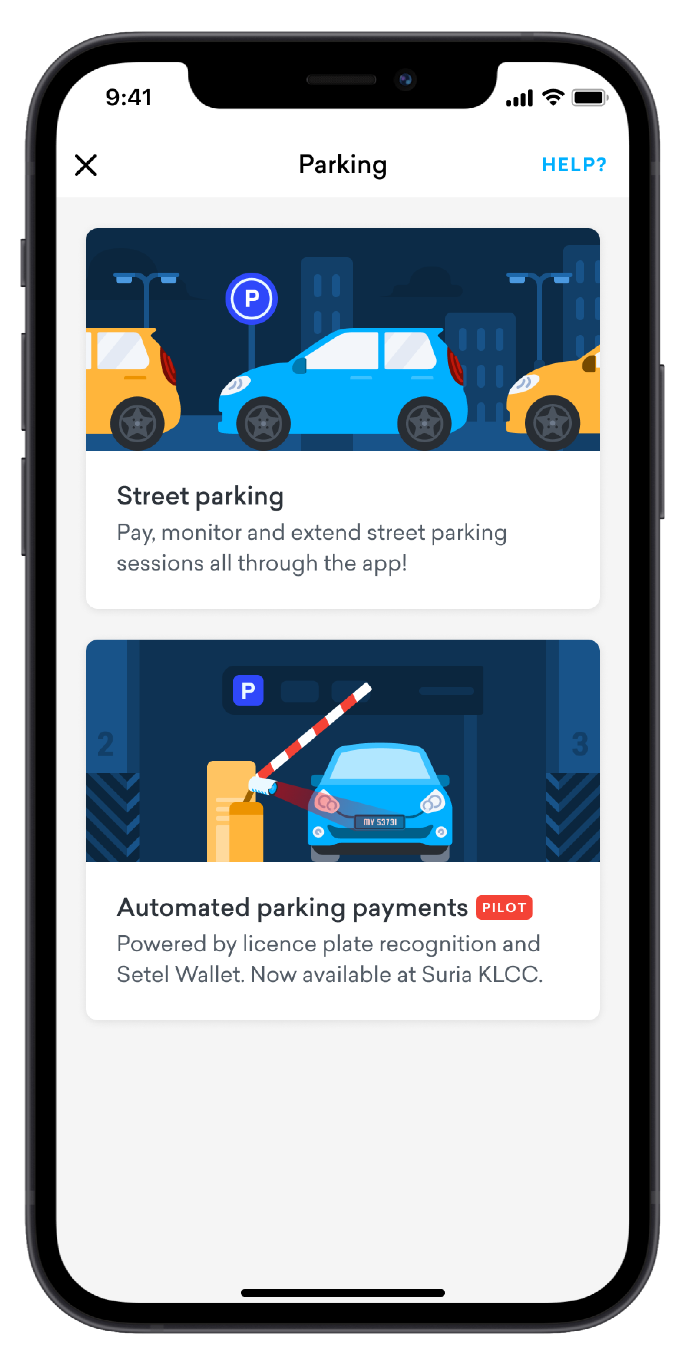 Step 1
Select Street Parking under Parking on the Setel app home screen.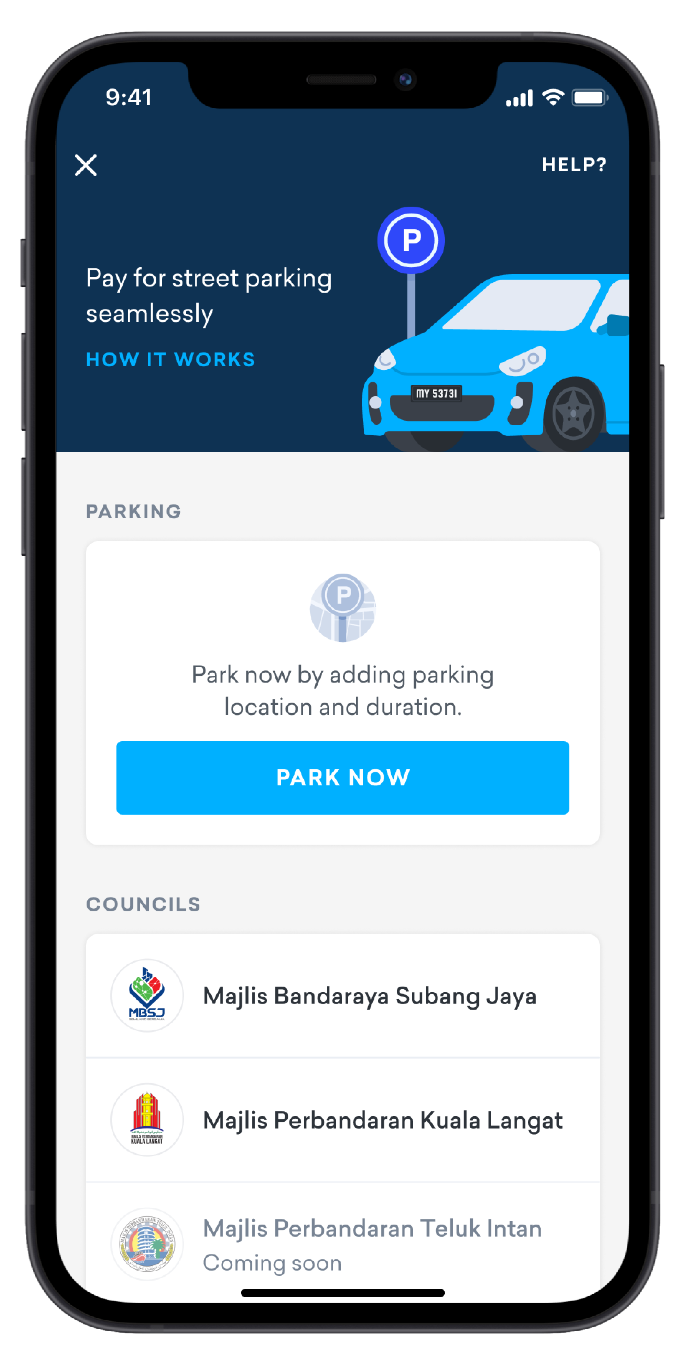 Step 2
Tap on Park Now, confirm parking location and tap Continue.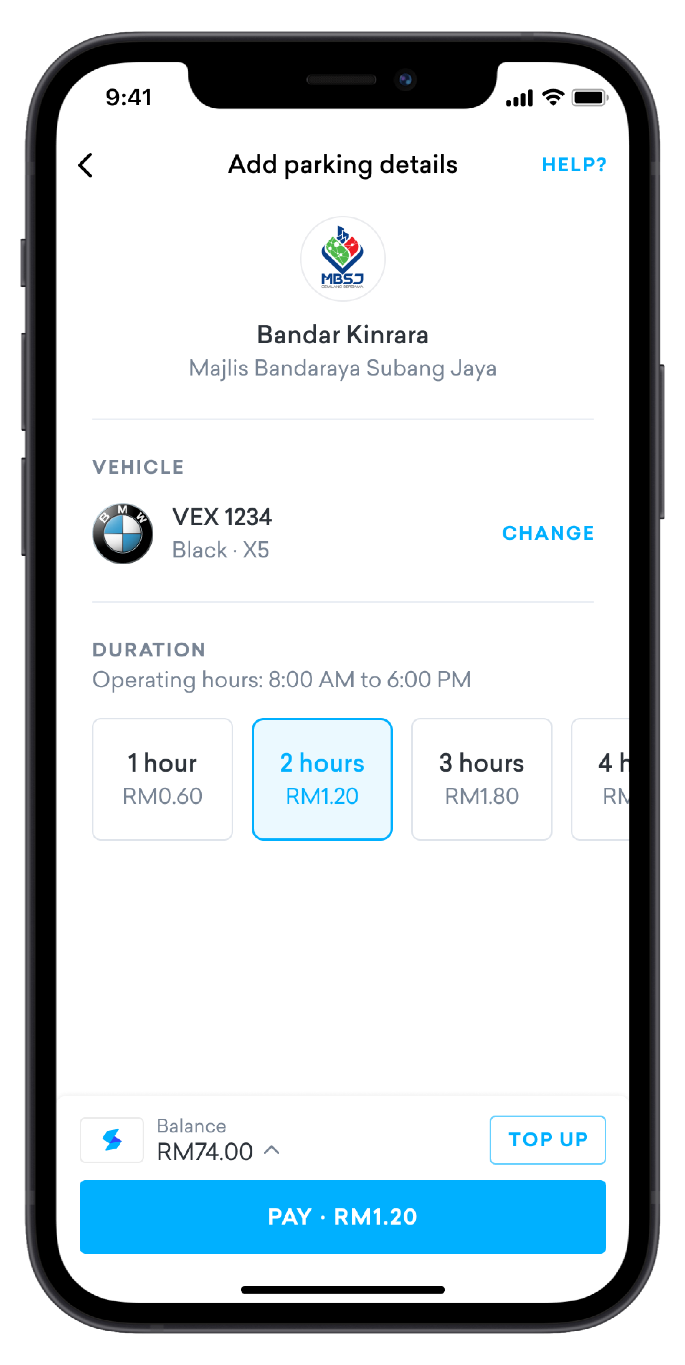 Step 3
Choose vehicle for parking session, select parking duration and pay (minimum parking duration is 1 hour).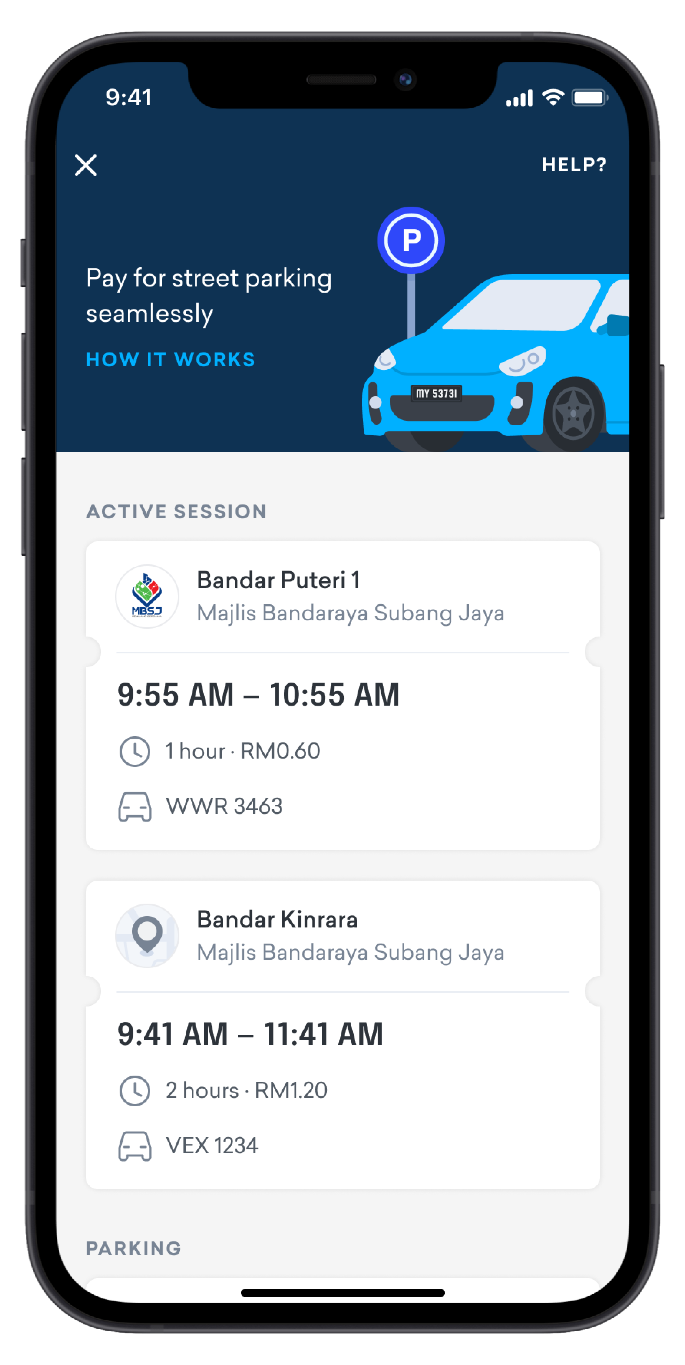 Step 4
Check parking details in real-time through the Setel app.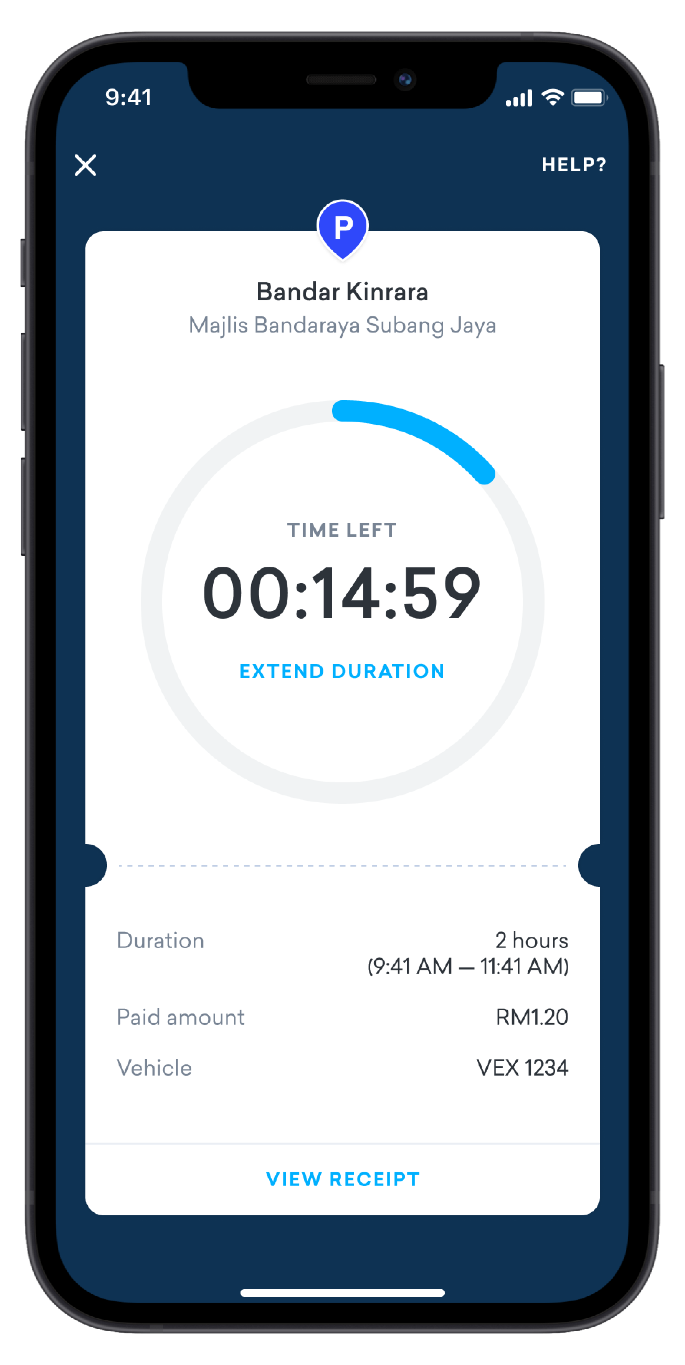 Step 5
Get notified and extend parking duration through the app.
Setel your street parking at these locations.
Majlis Bandaraya Subang Jaya (MBSJ)
Majlis Perbandaran Kuala Langat (MPKL)
Majlis Perbandaran Teluk Intan (MPTI)
Frequently asked questions