Setel your top‑up, your way.
Low on balance? Fear not, topping up on Setel is a breeze. Cash, card, online banking, e‑Wallet… you name it, we got it!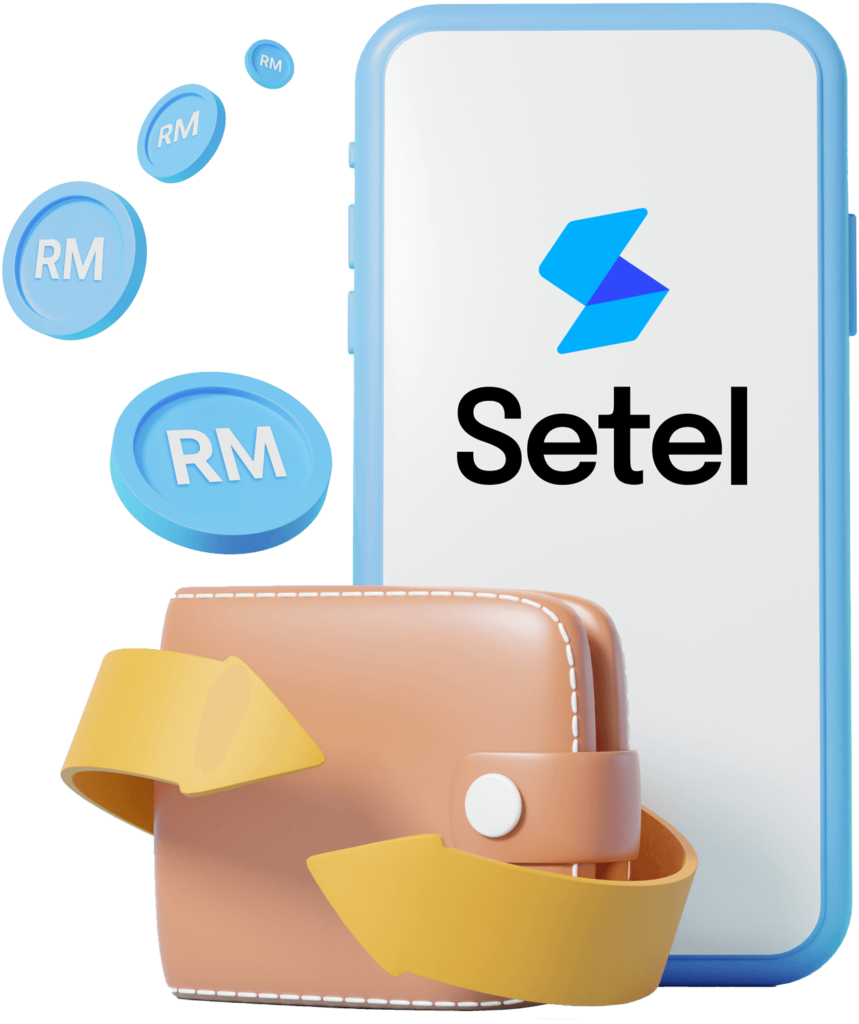 Top up via your debit/credit card, online banking or e‑Wallet
Multiple top-up options at your fingertips: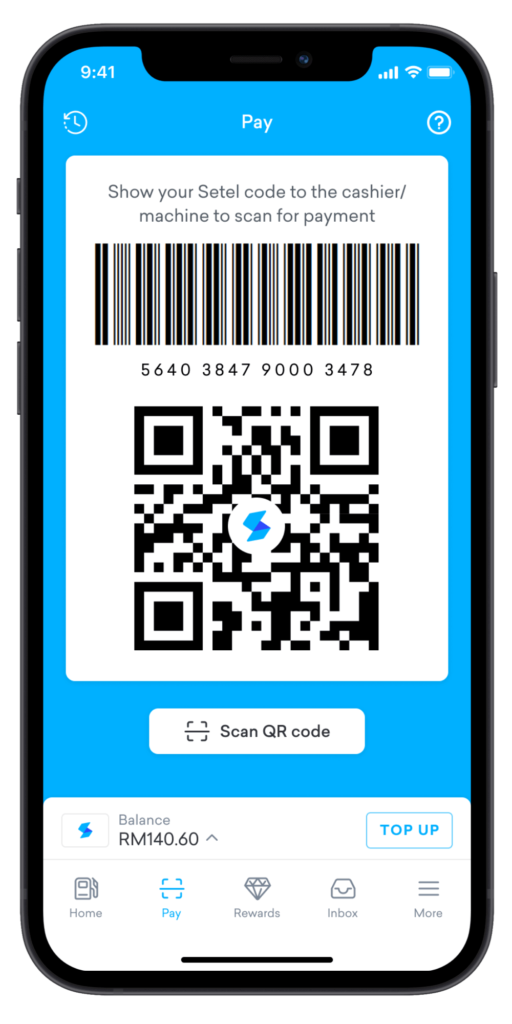 Go to Pay and tap on Top-up.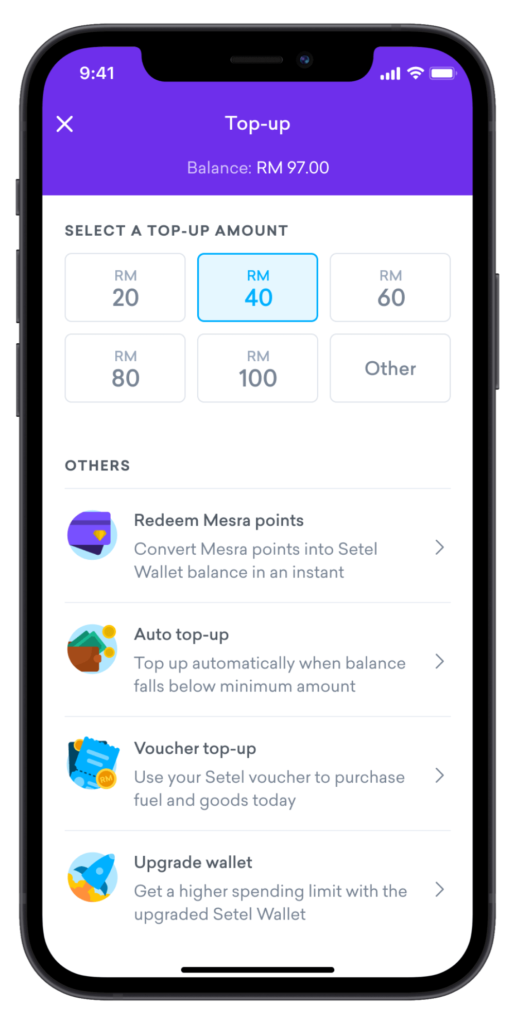 Select or input your top-up amount.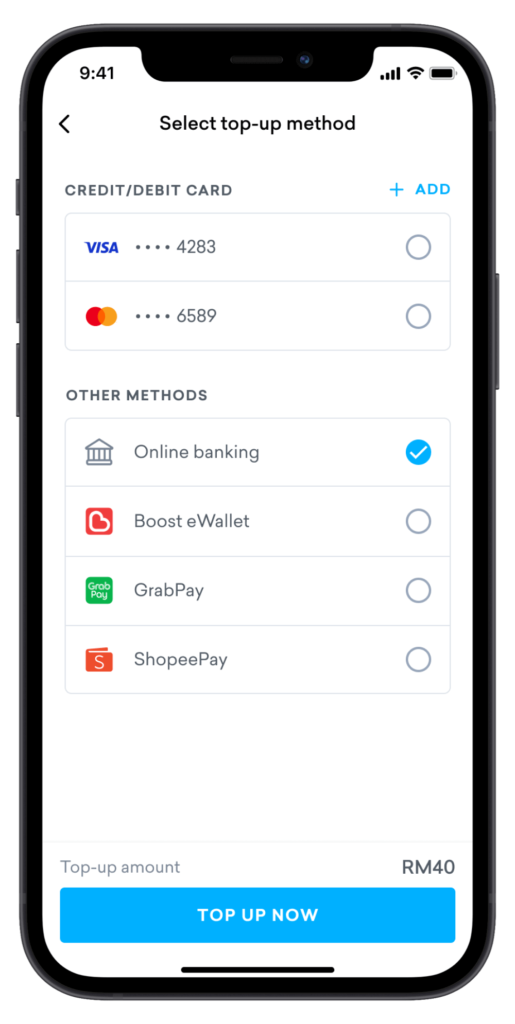 Choose your top-up method. You can top up using your credit/debit card, online banking, Boost e‑Wallet, GrabPay or ShopeePay.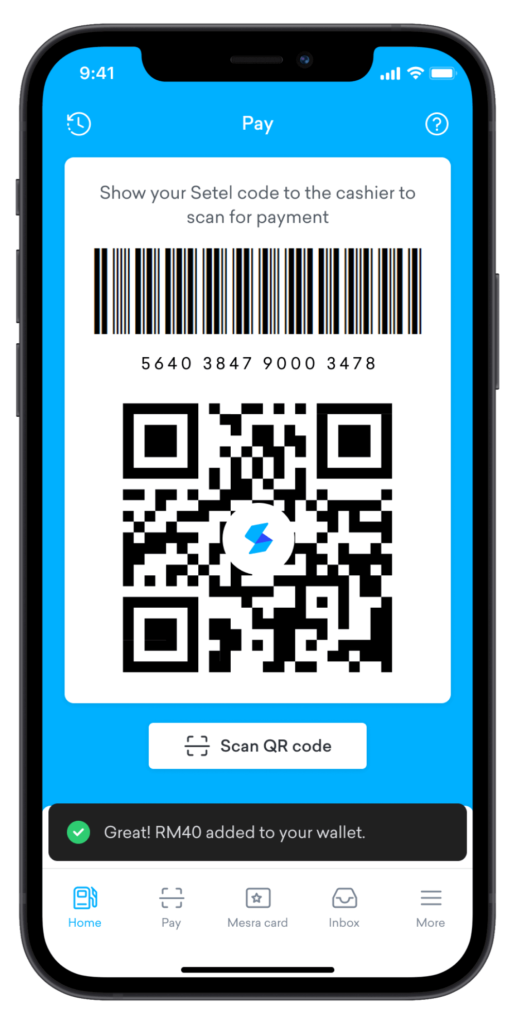 Authorise your payment by logging in to the respective payment method and you're done!
Set auto top-up for peace of mind
Top up your Setel Wallet automatically when your balance falls below a minimum amount.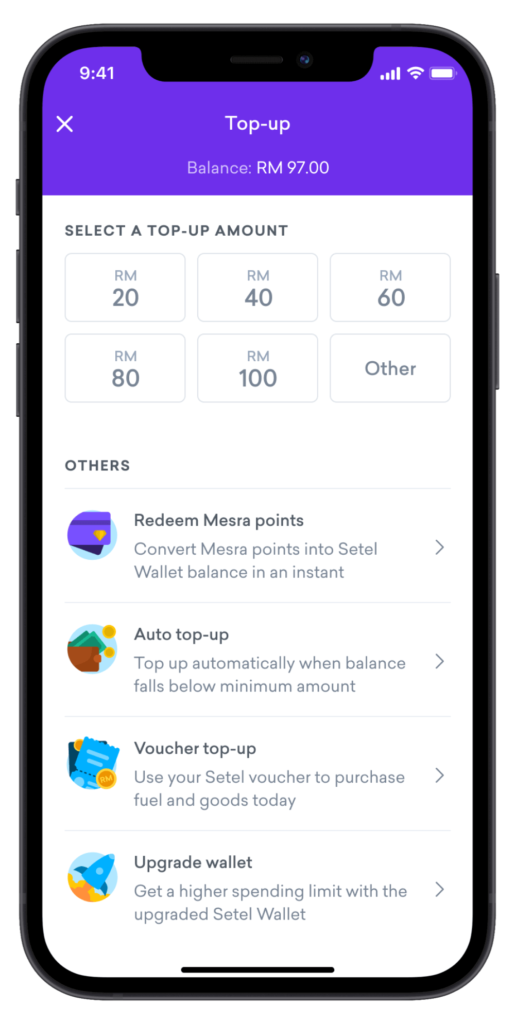 In the Top-up page, tap on Auto top-up.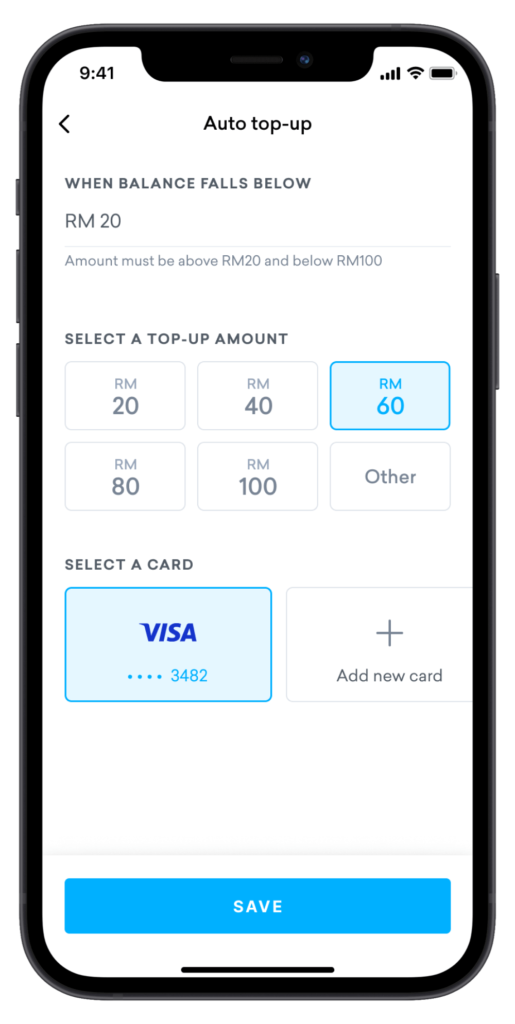 Set the amount for your minimum balance, top-up amount and your preferred card. Tap on Save to proceed.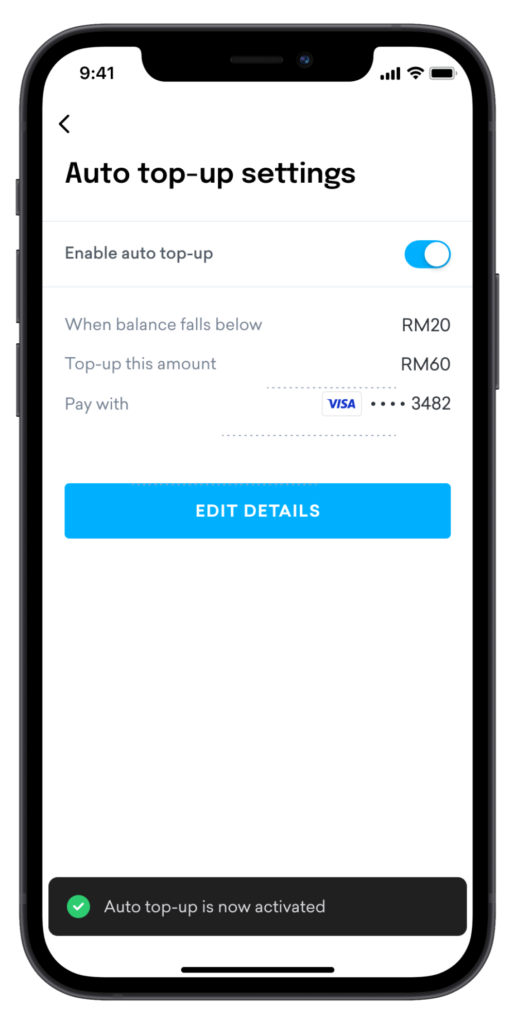 Done! Auto top-up is now activated.
No card, no problem. Just top up on Setel with cash.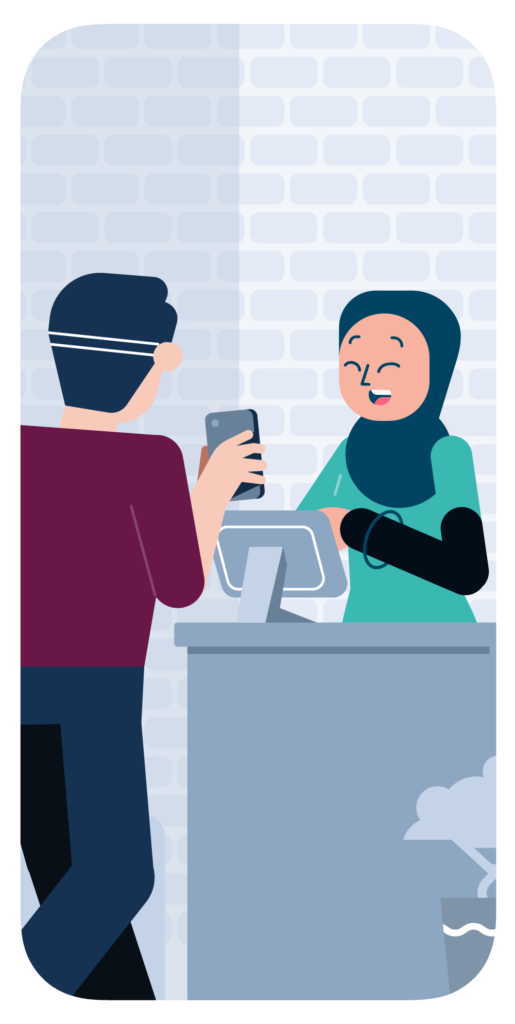 Make cash payment to Krew PETRONAS at the cashier counter and receive a voucher code.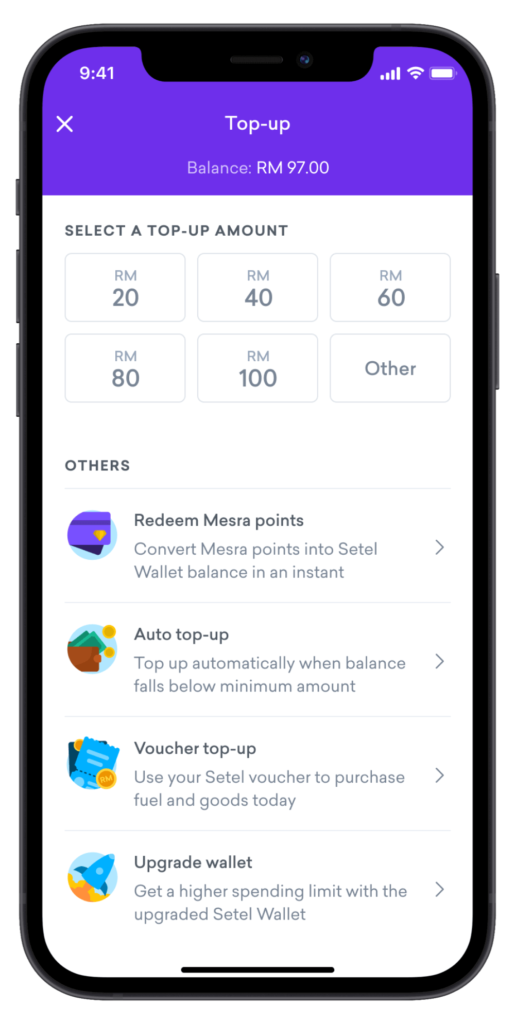 In the Top-up page, tap on Voucher top-up.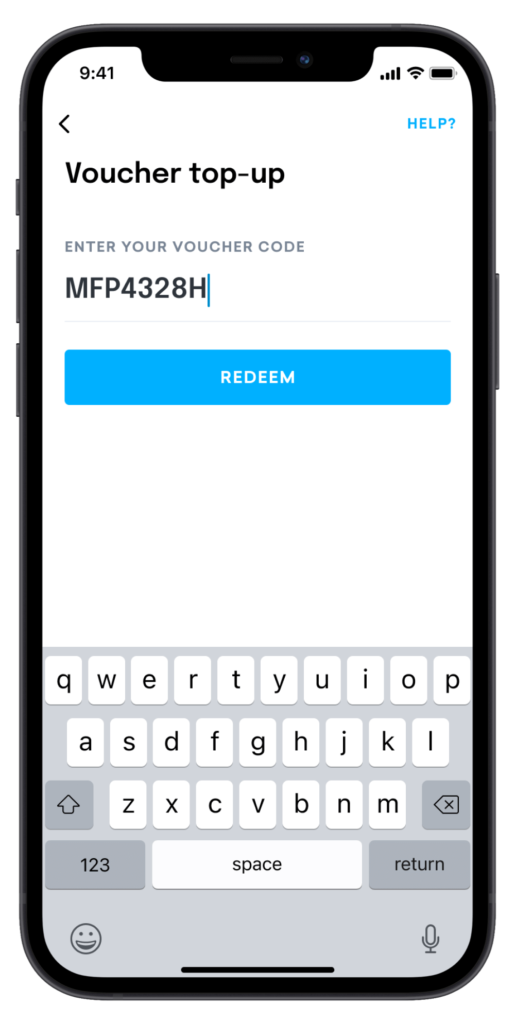 Key in the voucher code and tap on redeem to proceed.
Bought or received an e-Voucher? Just follow the same steps above! #DahSetel
Convert Mesra points into Setel Wallet balance
Turn your Mesra points into Setel Credit!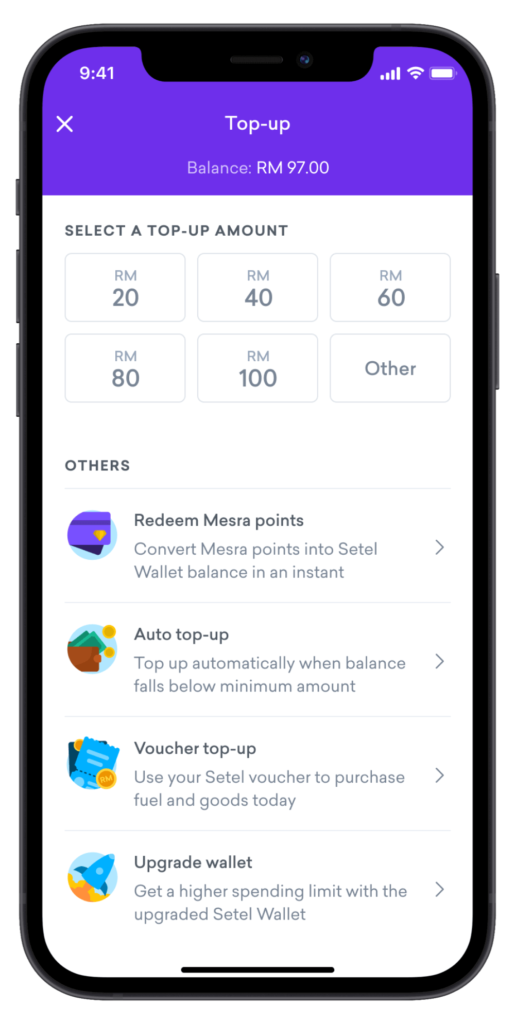 In the top-up page, tap on Redeem Mesra points.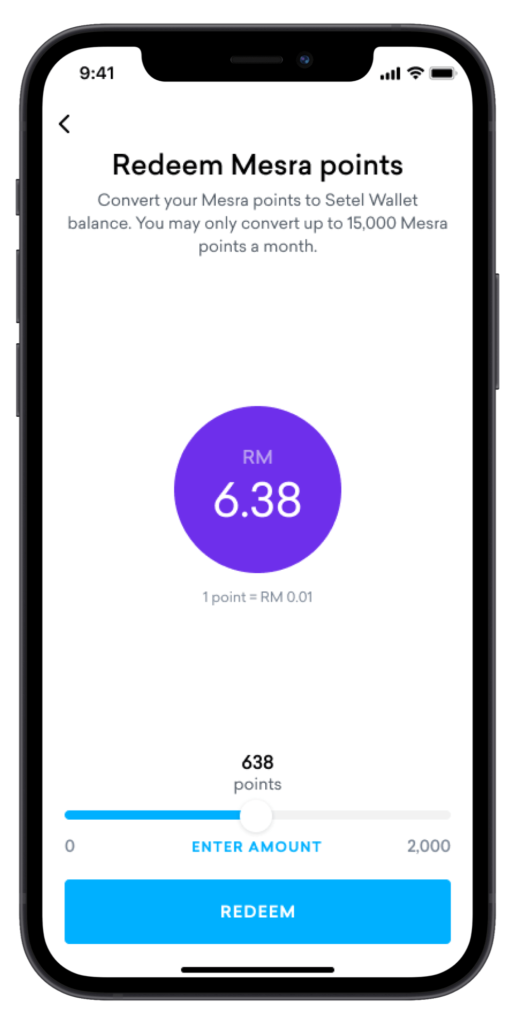 Slide to your preferred
amount and tap on Redeem.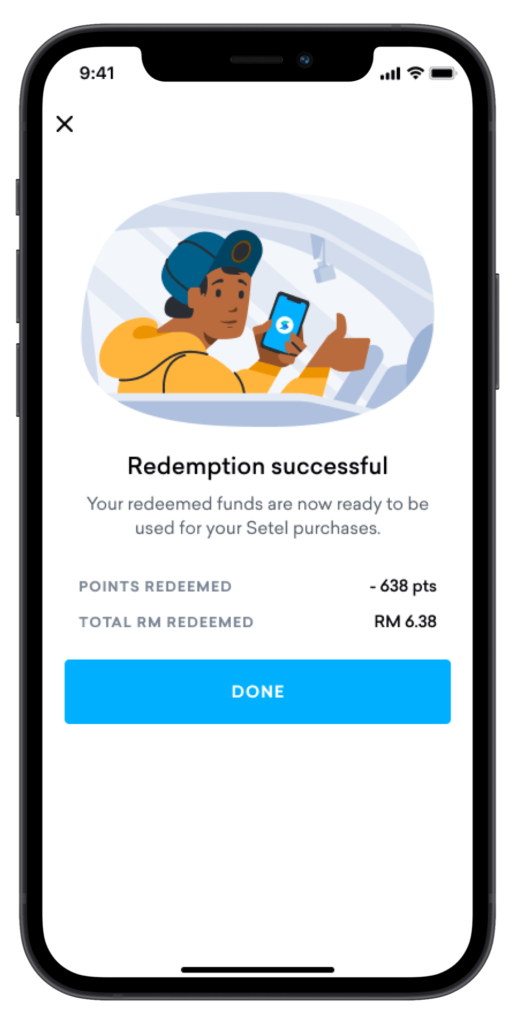 Done! You've successfully redeemed your Mesra points to be used for future Setel purchases.
Frequently Asked Questions