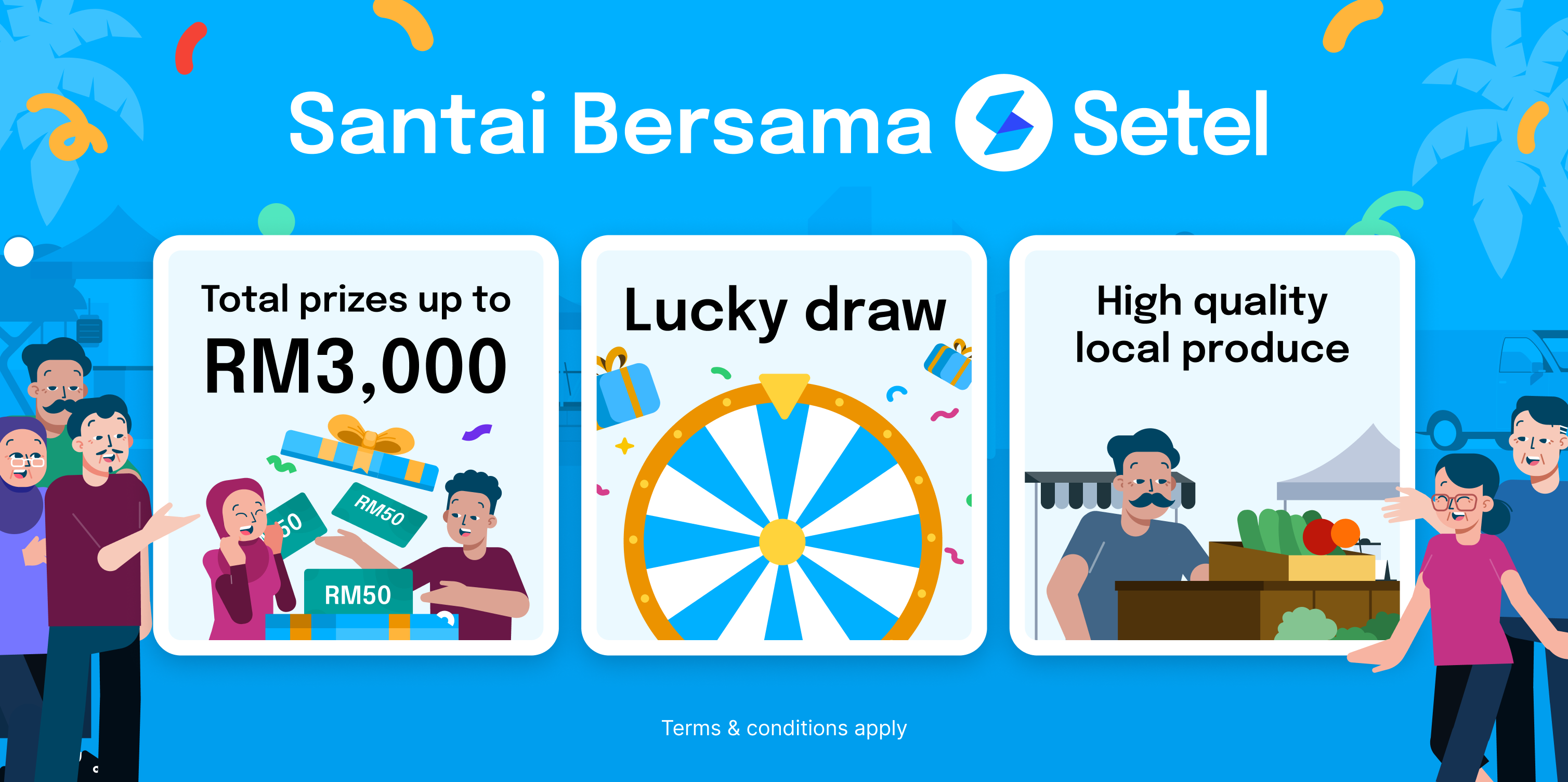 JOHOR, 22nd June 2022 – Setel is excited to announce the first "Santai Bersama Setel" event that will take place in 5 PETRONAS stations across Johor on 22nd and 24th June 2023 respectively. As part of our long-term commitment to inclusive mobility for Malaysians, this event aims to bring the local communities from all walks of life together for an enjoyable experience.
"Santai Bersama Setel" is a celebration of local business and communities, offering visitors an opportunity to participate in a diverse range of activities, shop for local goods, win prizes, experience firsthand how to use Setel and Setel Lite app as well as the vibrant culture of Johor. 
The event highlights the following attractions:
Win a share of RM3,000 worth of prizes: Visitors will have the chance to win a share of RM3,000 worth of Setel vouchers at the event.
High-quality goods & food produced by local businesses: Indulge in a shopping extravaganza while actively contributing to the local economy by exploring the array of high-quality goods by local businesses. Delight your taste buds with the flavours of Johor, experiencing a diverse selection of culinary delights prepared by local vendors.
Prizes, lucky draws and happy hour giveaways: Visitors will have the opportunity to win fantastic prizes through lucky draws held throughout the event. There'll also be happy hour sessions where visitors can stand a chance to win exclusive Setel merchandise, discounts and vouchers.
Games (Spin the Wheel and Charades): Engage in interactive games such as Spin the Wheel and Charades, where you can showcase your skills and have a great time with friends and family.
Setel Lite app demonstration: Learn about the new, lightweight version of the Setel Lite app and witness its seamless functionality through a live demonstration. Get firsthand experience and discover the convenience it offers.
Health and safety talks: Learn the importance of staying active and gain valuable insights on maintaining good health through informative sessions led by local clinics. Additionally, enhance your knowledge on self-defense techniques and learn how to ensure your personal safety with engaging demonstrations conducted by Polis Diraja Malaysia (PDRM).
The "Santai Bersama Setel"  in Johor event consists of 4 mini-events and 1 main event:
Main Event (24 June 2023)
Location : PETRONAS Gemereh
Time : 3pm-6pm
The following is the program at the main event at PETRONAS Gemereh on 24th June 2023: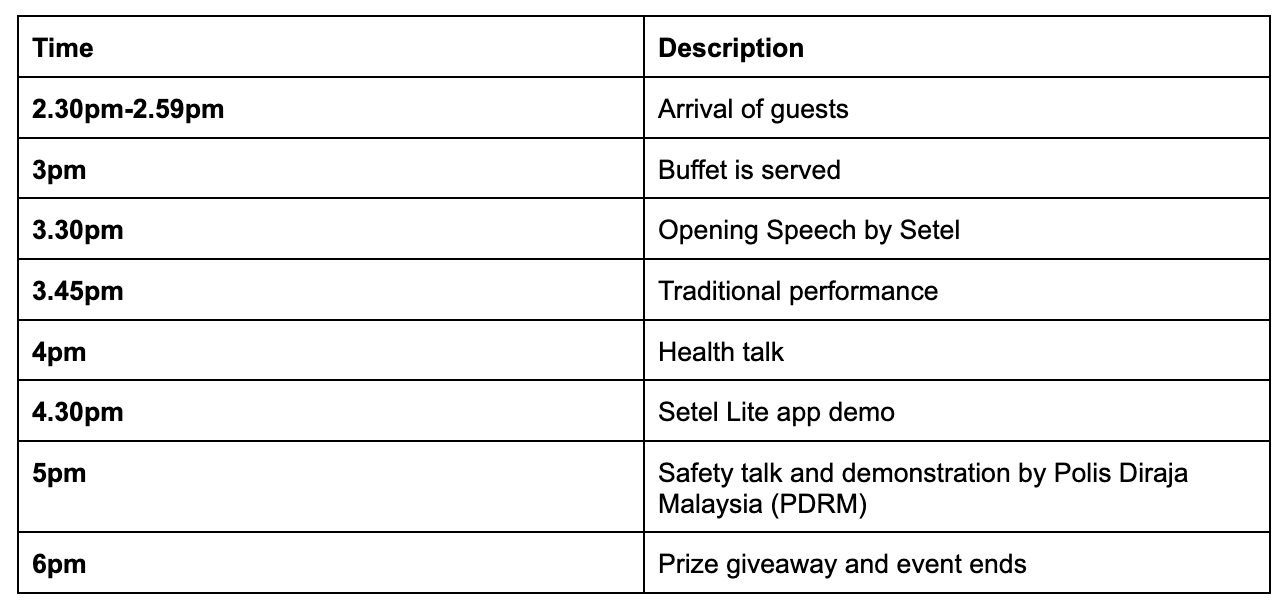 Mini Event (22 June 2023)
Location: PETRONAS Taman Tampoi Utama
Time : 2pm-6pm
Mini Events (24 June 2023)
Locations:
PETRONAS Bakri 1

PETRONAS Parit Yaani

PETRONAS Langkasuka

PETRONAS Cahaya Masai

Time : 10am-5pm
For more information on Setel, please visit https://www.setel.com/.


Introduced in July 2018, Setel is a mobile platform that aims to delight customers by innovating for better, inclusive mobility. Setel serves customers across Malaysia by powering one app as the constant companion to ease motorists' journey across fuelling, parking, EV charging, motor takaful/insurance, road tax renewal, 24/7 auto assistance, purchases, and more across PETRONAS petrol stations, retail partners, and online merchants. Download Setel for free from App Store, Google Play Store and Huawei AppGallery, or find out more at https://www.setel.com.