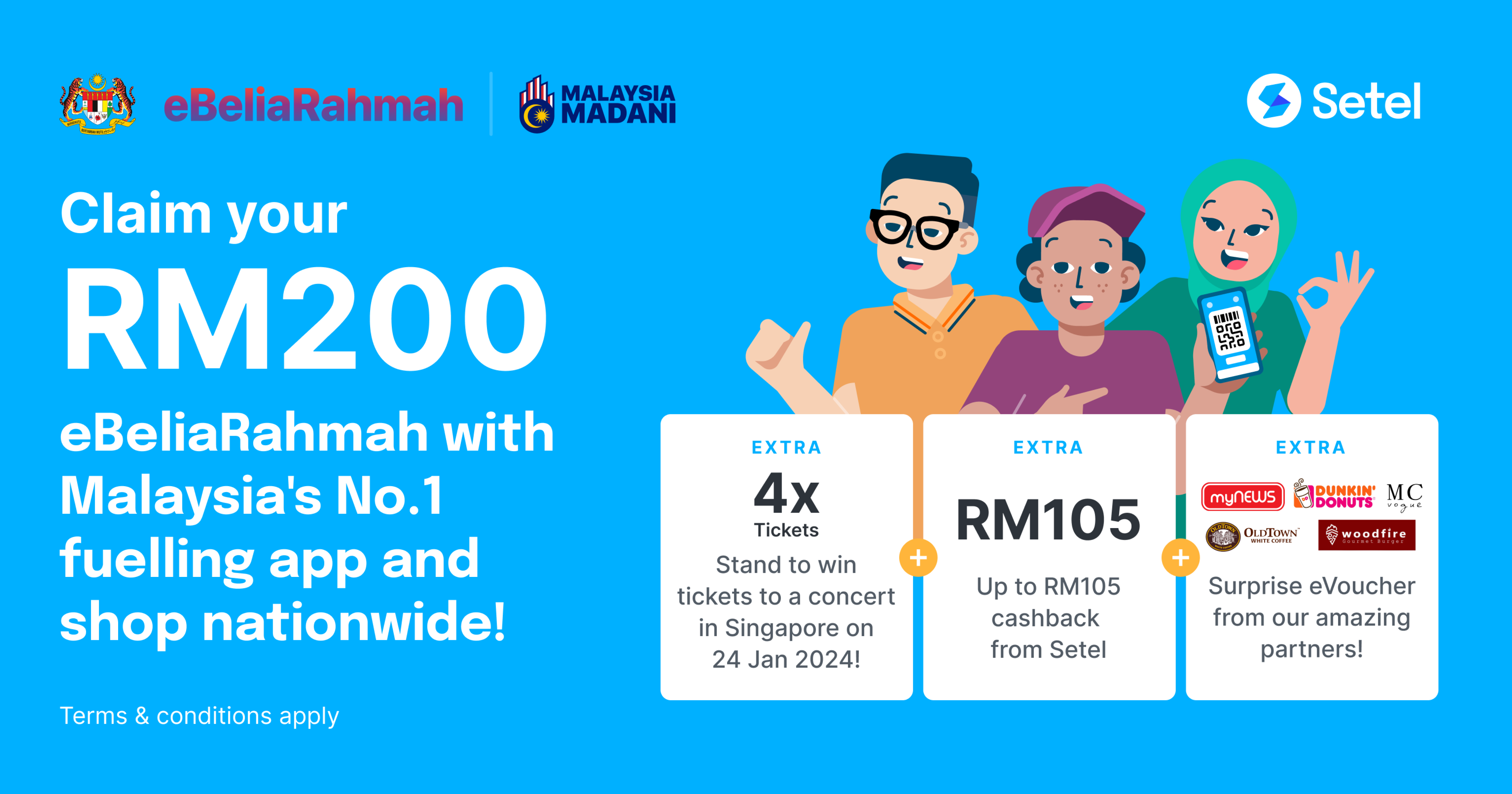 KUALA LUMPUR, 26th June 2023 – In support of the Government's initiative to alleviate financial burdens and encourage cashless payments among youths, Setel – an official eBeliaRahmah e-Wallet service provider – is offering eligible individuals aged 18 to 20 or full-time Malaysian students enrolled at Malaysia's higher education institutes (IPT) the opportunity to apply for and receive a one-time RM200 credit through the Setel app until 31st August 2023. Additionally, participants in this program can benefit from attractive cashback rewards, exclusive eVouchers from our esteemed retail partners, and even stand a chance to win concert tickets!
"The announcement of Setel as an eBeliaRahmah e-Wallet service provider has sparked a remarkable level of engagement and encouragement from the public. Building upon the positive feedback, we are excited to unveil the additional benefits offered by Setel, perfectly aligned with the initiative's core objective: to cater to the daily needs of young individuals while driving economic growth for local businesses." said Mazlin Erawati Ab Manan, Chief Executive Officer of Setel.
Score up to RM105 additional cashback by spending across 1.6 million retail stores nationwide, over 1,000 PETRONAS stations, Cafe Mesra outlets, online purchases at PETRONAS Shop, and RM10 welcome promo for all newly registered users.
eVouchers from Setel's merchant partners
Get a bundle of eVouchers from Setel's merchant partners with a minimum purchase of RM5 at any Setel QR or DuitNow QR-enabled store. Setel QR is available at all PETRONAS stations nationwide. Redeem these eVouchers in the 'Deal' section of the Setel app's 'Rewards' tab for your next payment. Act fast, as the eVouchers are on a first-come, first-served basis!
Win a pair of concert tickets in Singapore
A chance to win a pair of concert tickets in Singapore for 2 lucky youths who claim and spend their eBeliaRahmah credit with Setel from 26th June to 31st August 2023. The winners will be randomly chosen and will be announced through the Setel app and social media.
To apply for the RM200 one-off credit, eligible youths will need to download or update to the latest version of the Setel app and complete the account verification through e-KYC. The amount will be credited to the user's eBeliaRahmah Wallet in the app upon successful application, and will be notified via a push notification and app inbox message. The credit can be used for purchases at any retail store that accepts Setel and DuitNow QR code and PETRONAS stations nationwide. The credit must be utilised by 31st August 2023 and is non-transferable to other e-Wallet accounts. For more information, please visit https://budget.mof.gov.my/manfaat/faq/etunai-rahmah.html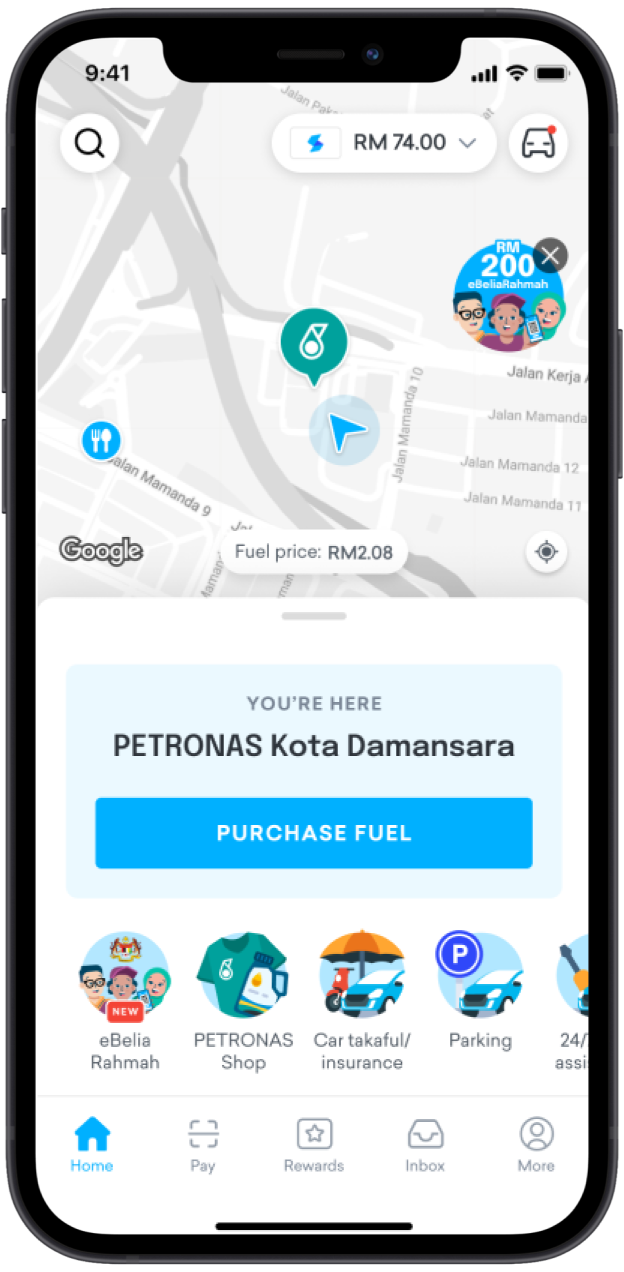 Launch Setel and tap on the eBeliaRahmah icon.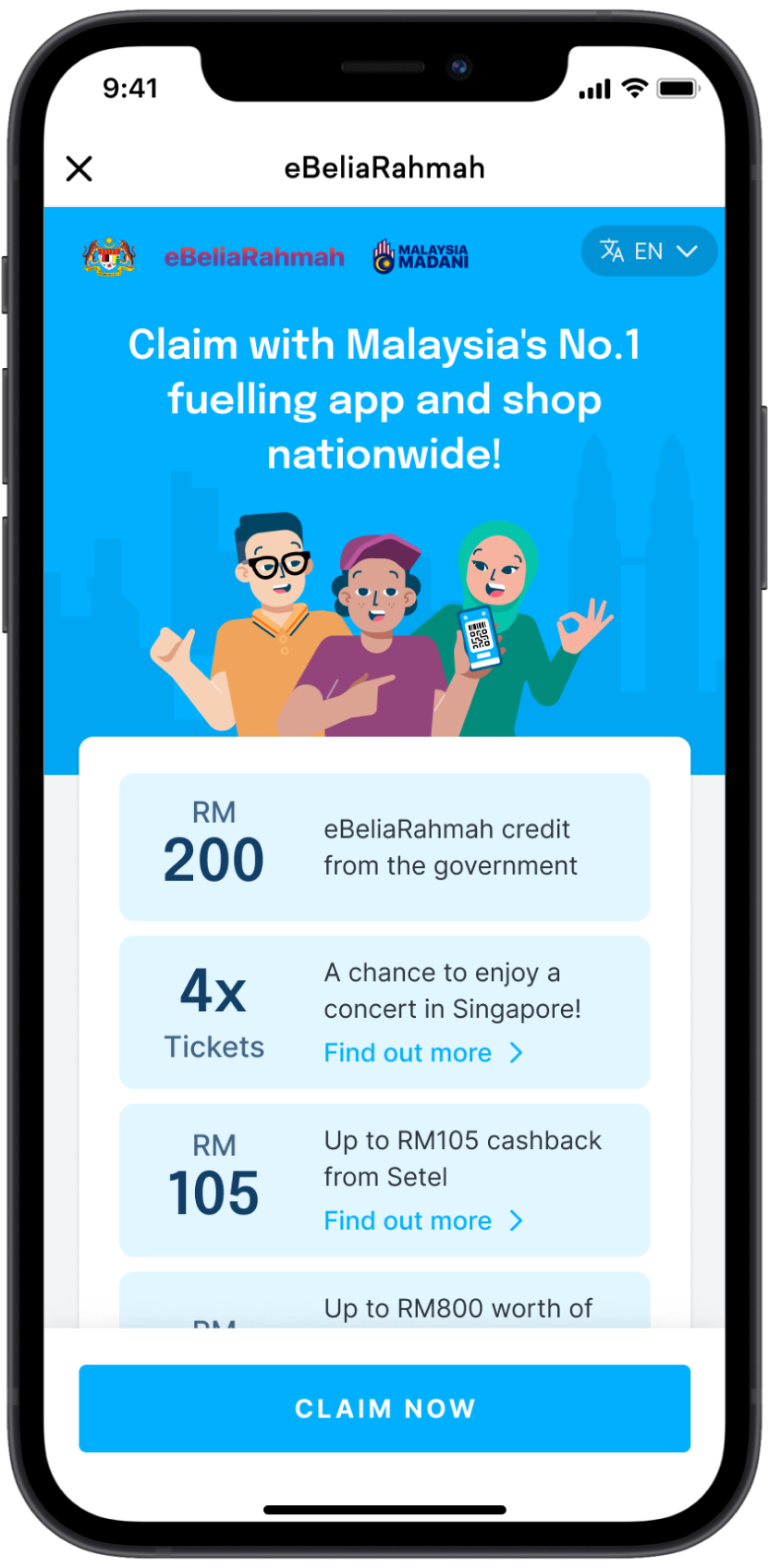 Read the offers, terms, and requirements. Once done, you can 'Claim now'.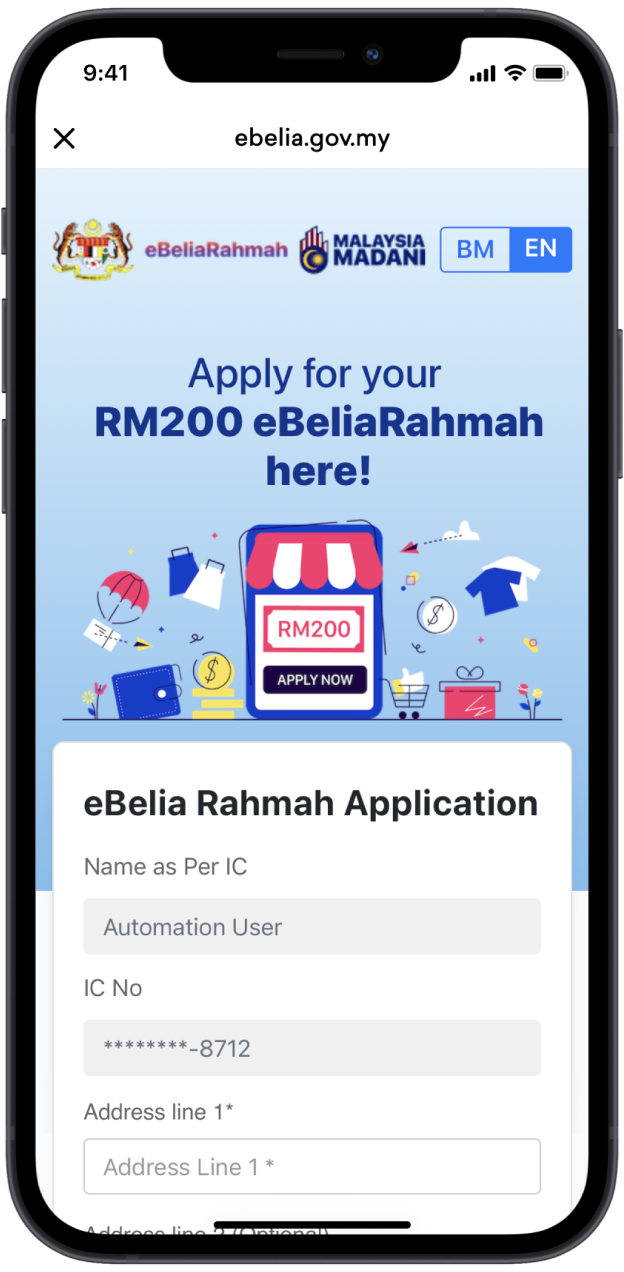 Non-verified users will need to perform eKYC. Verified users can fill out the application form.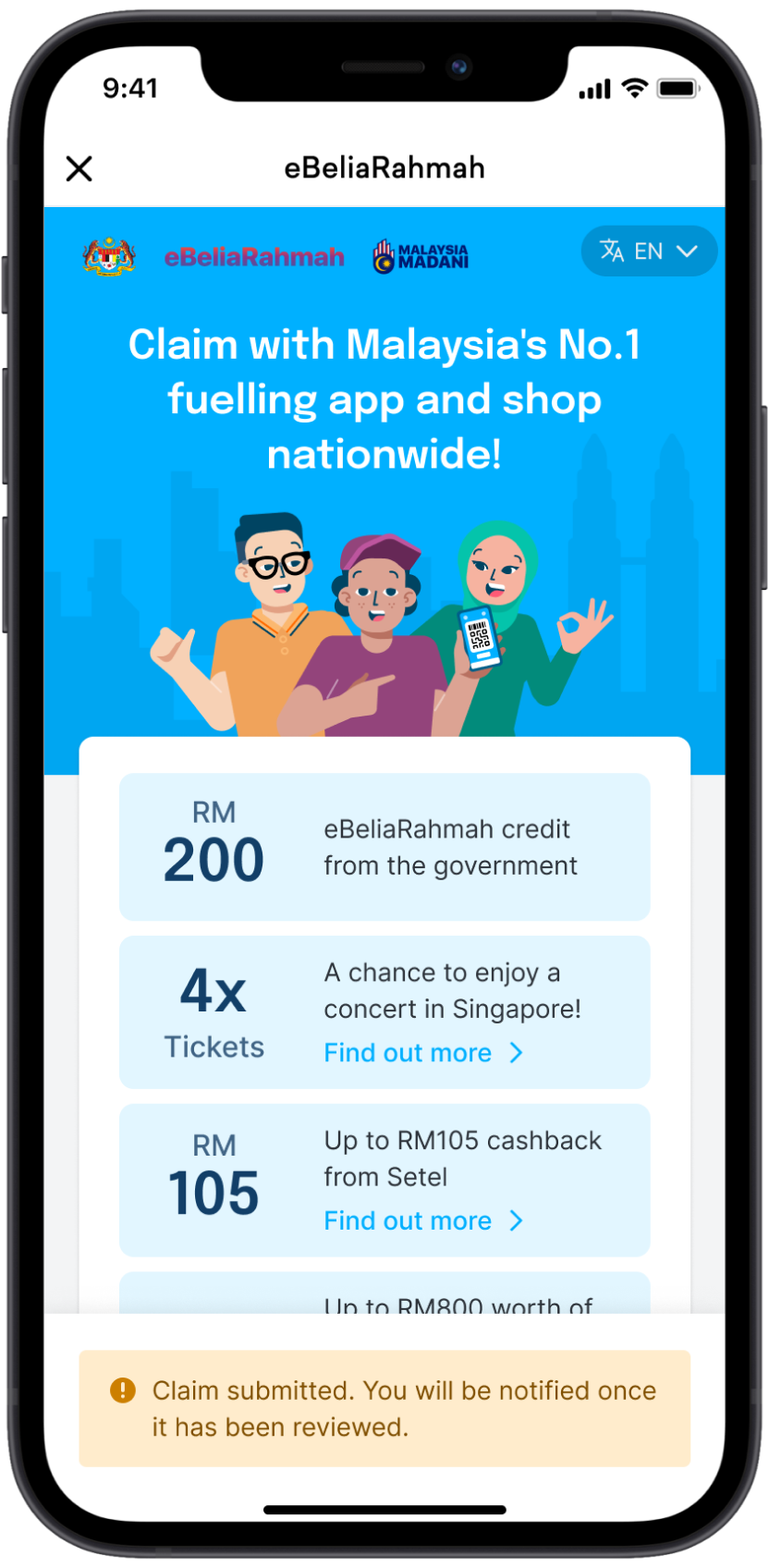 Your application will be reviewed, which will take
1-3 business days.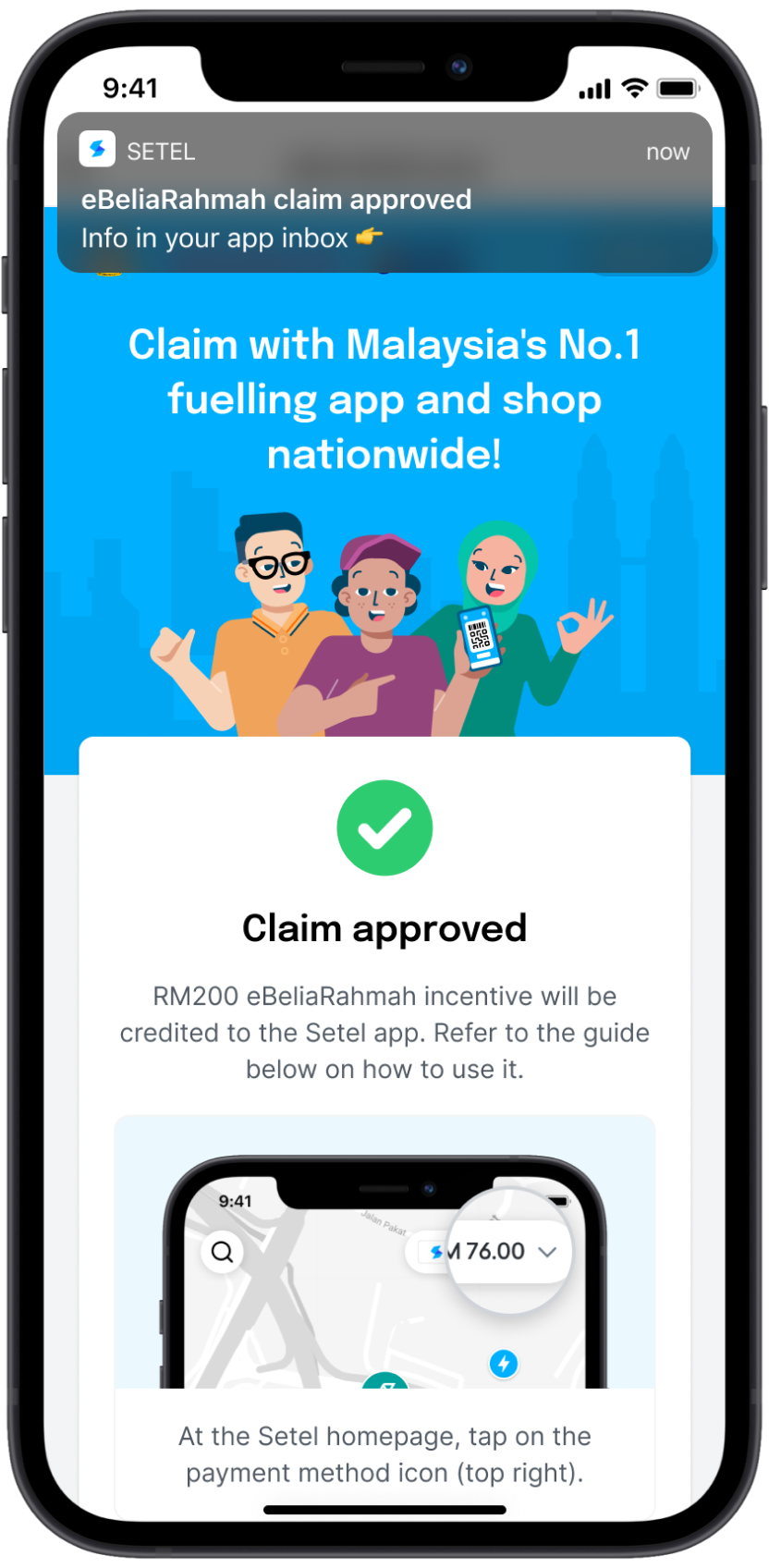 You will be notified via push notification on your application status.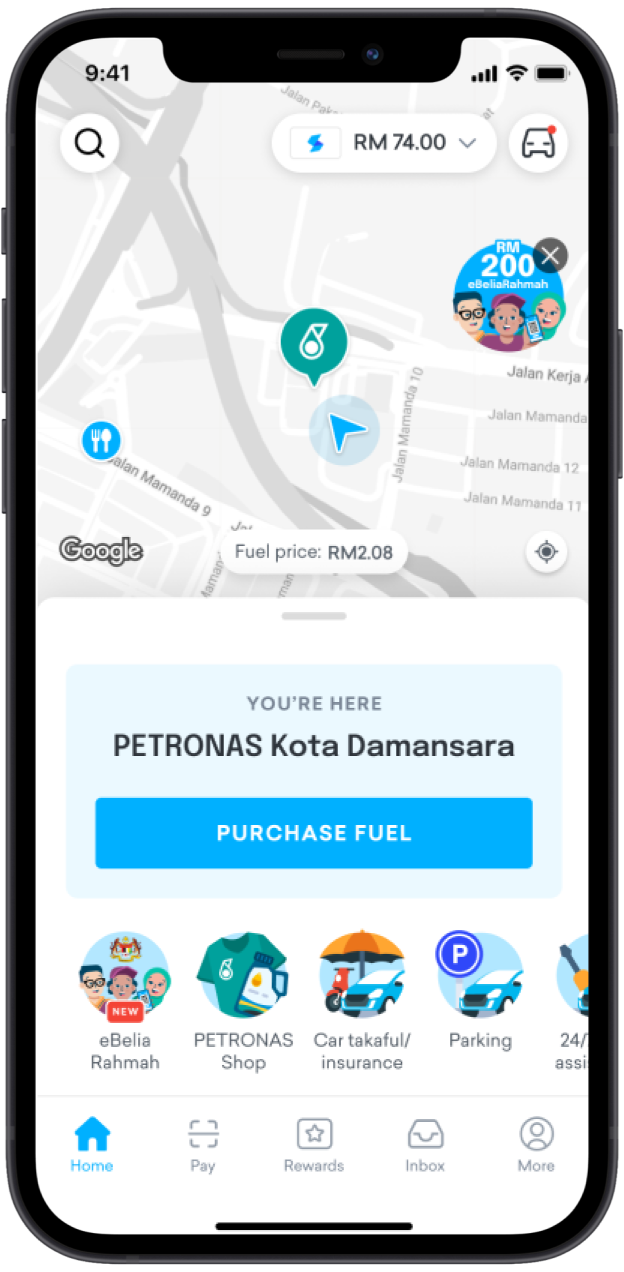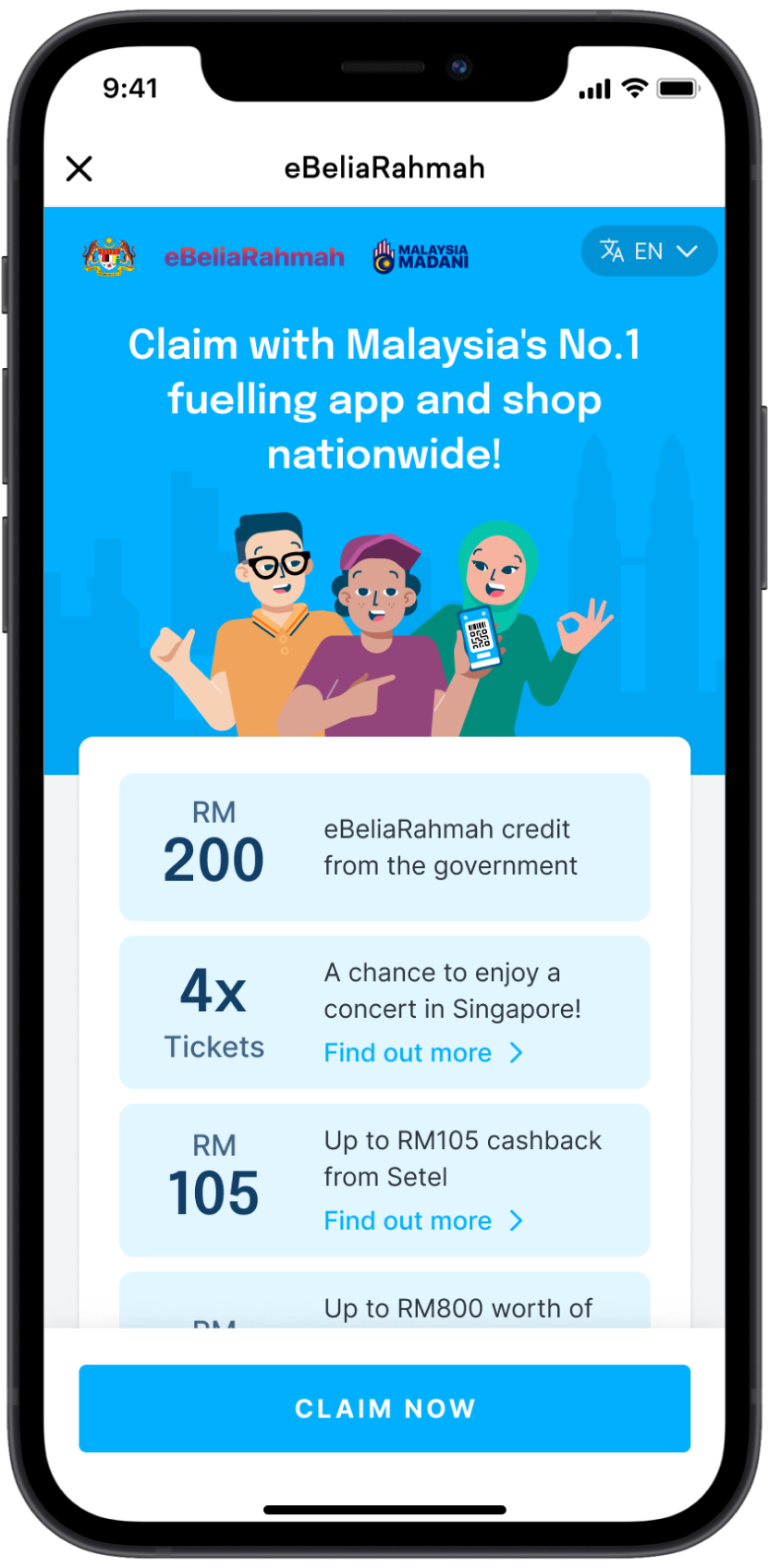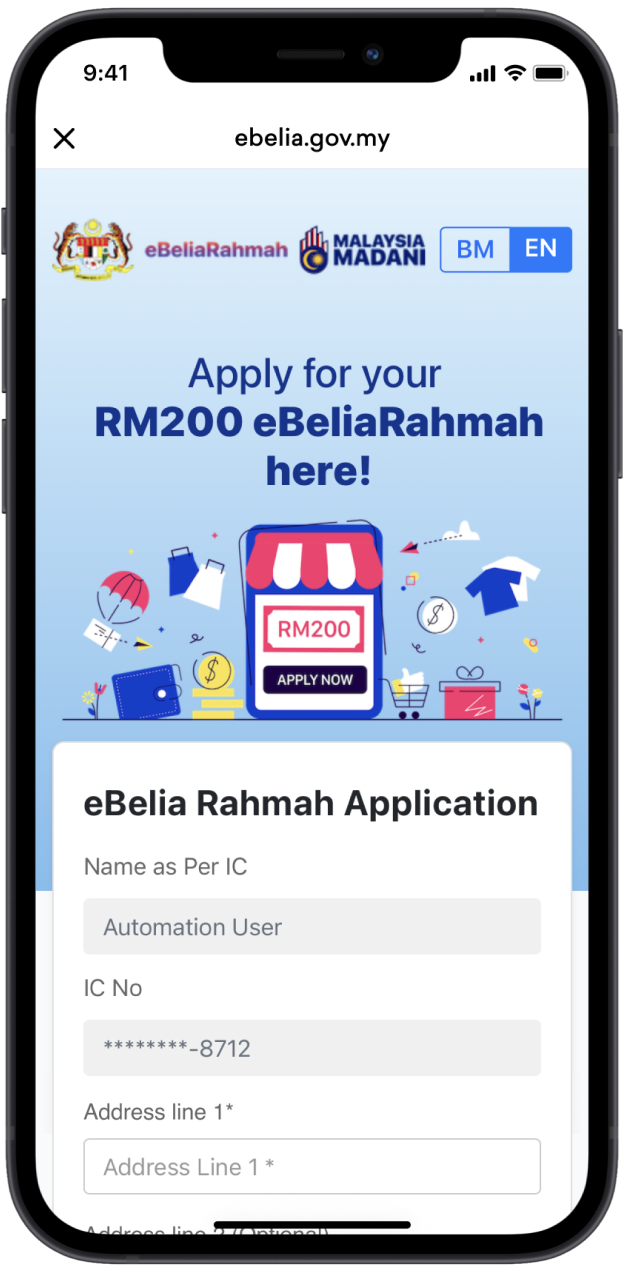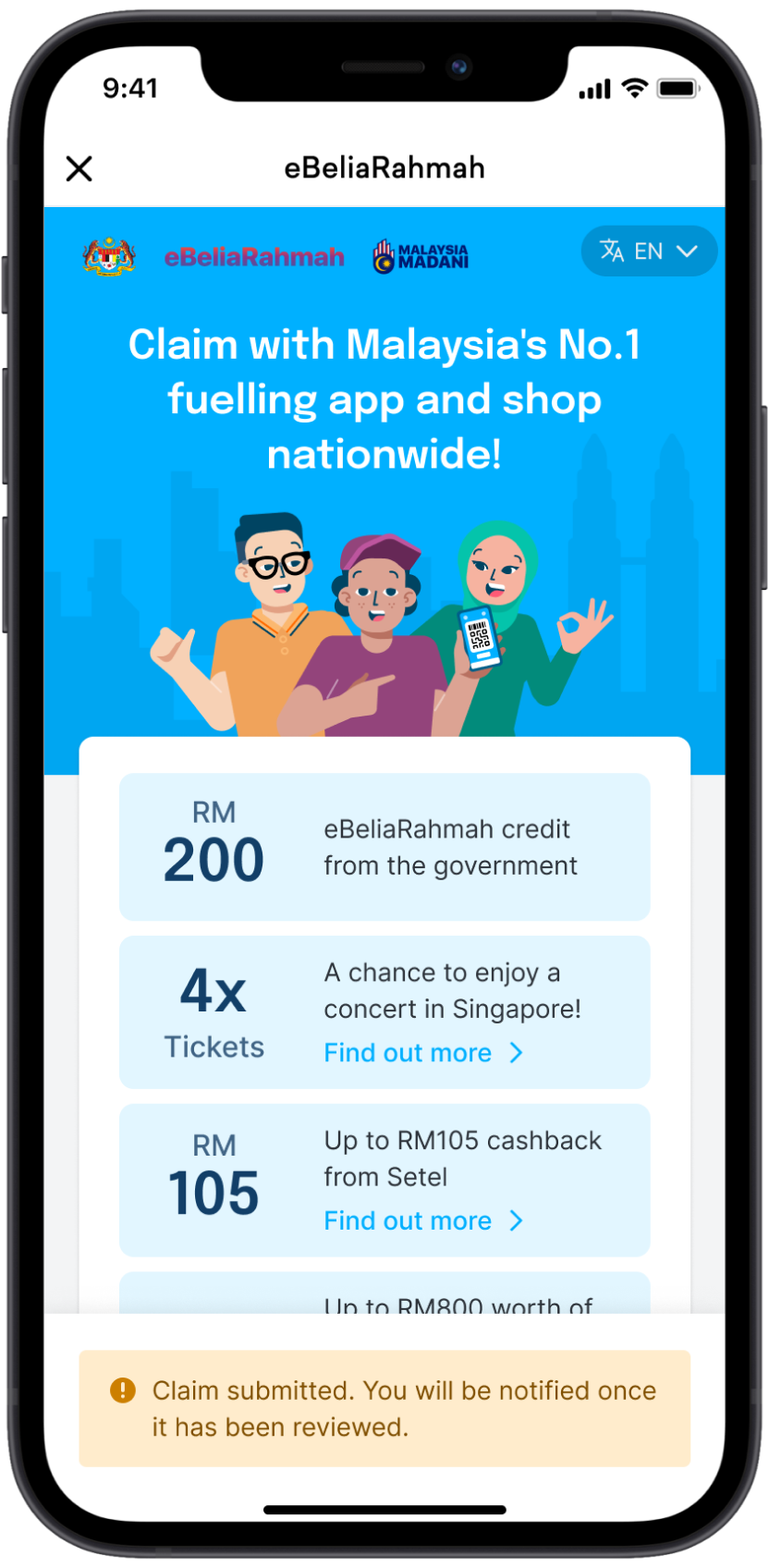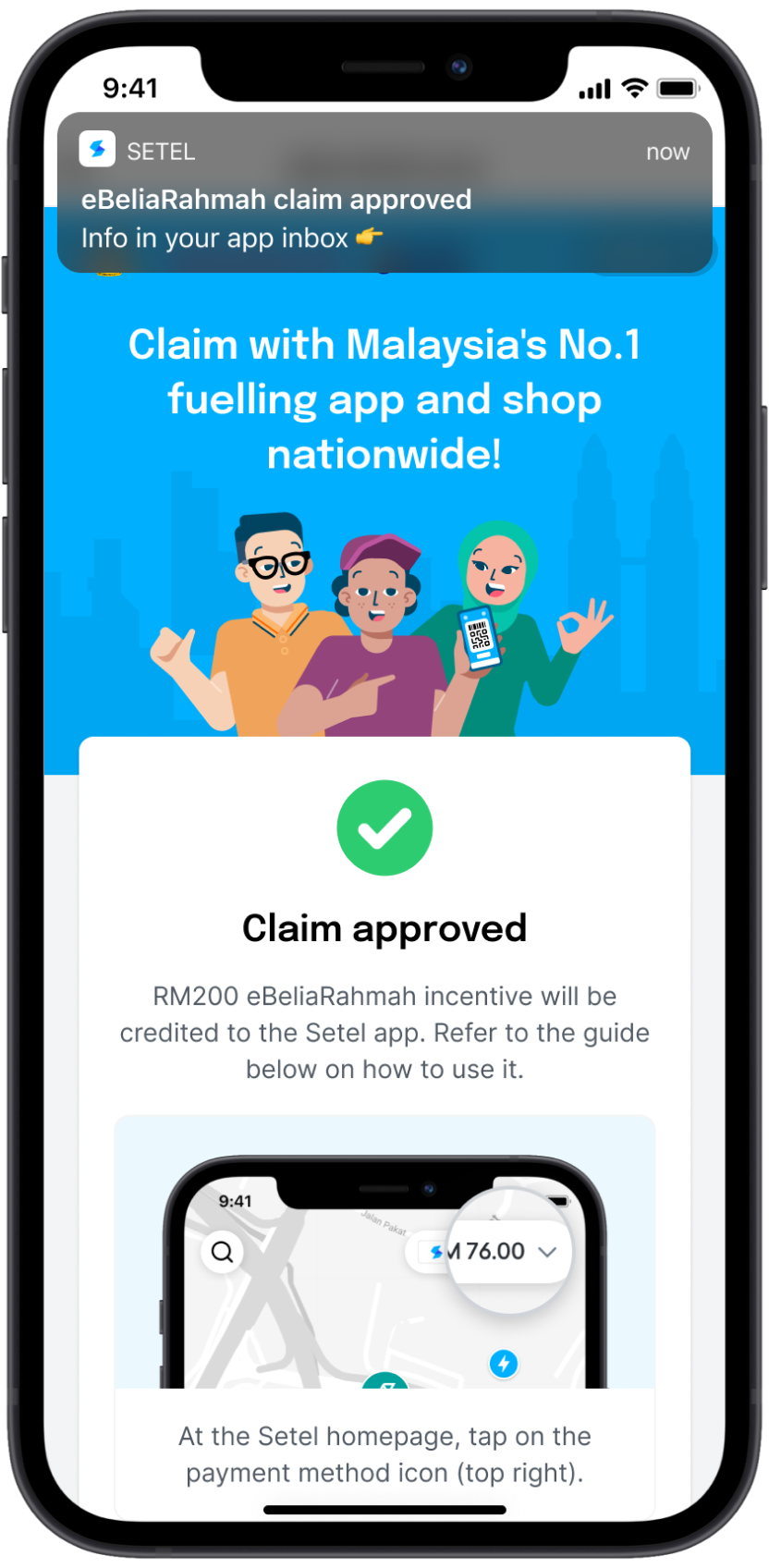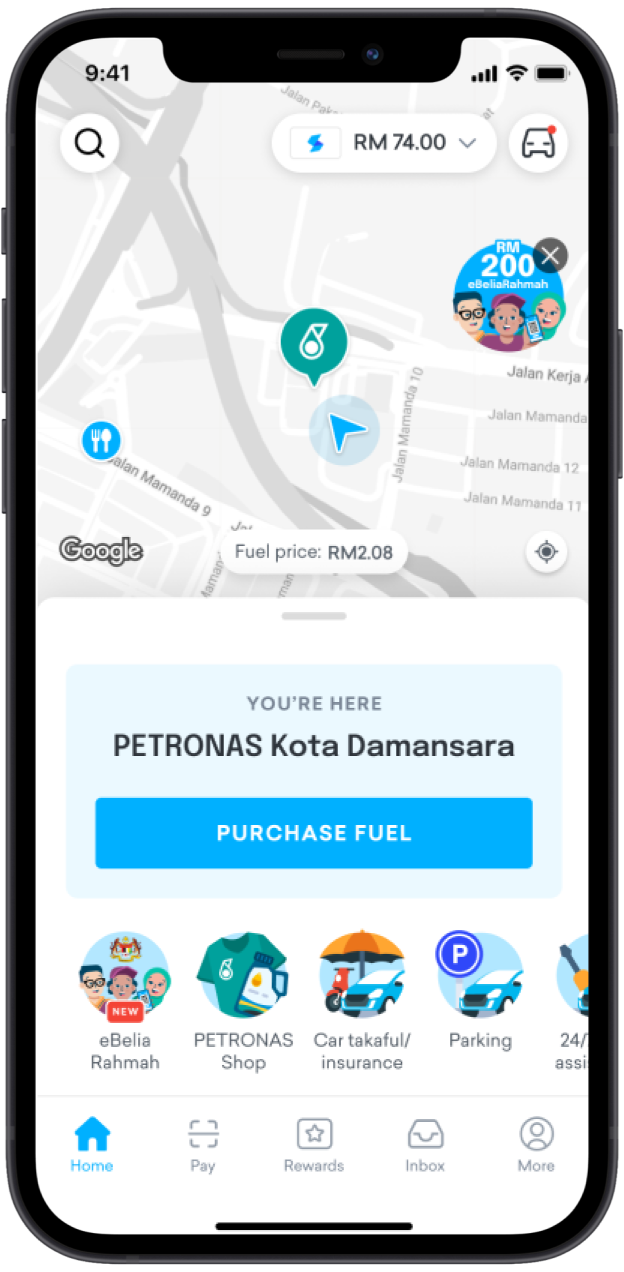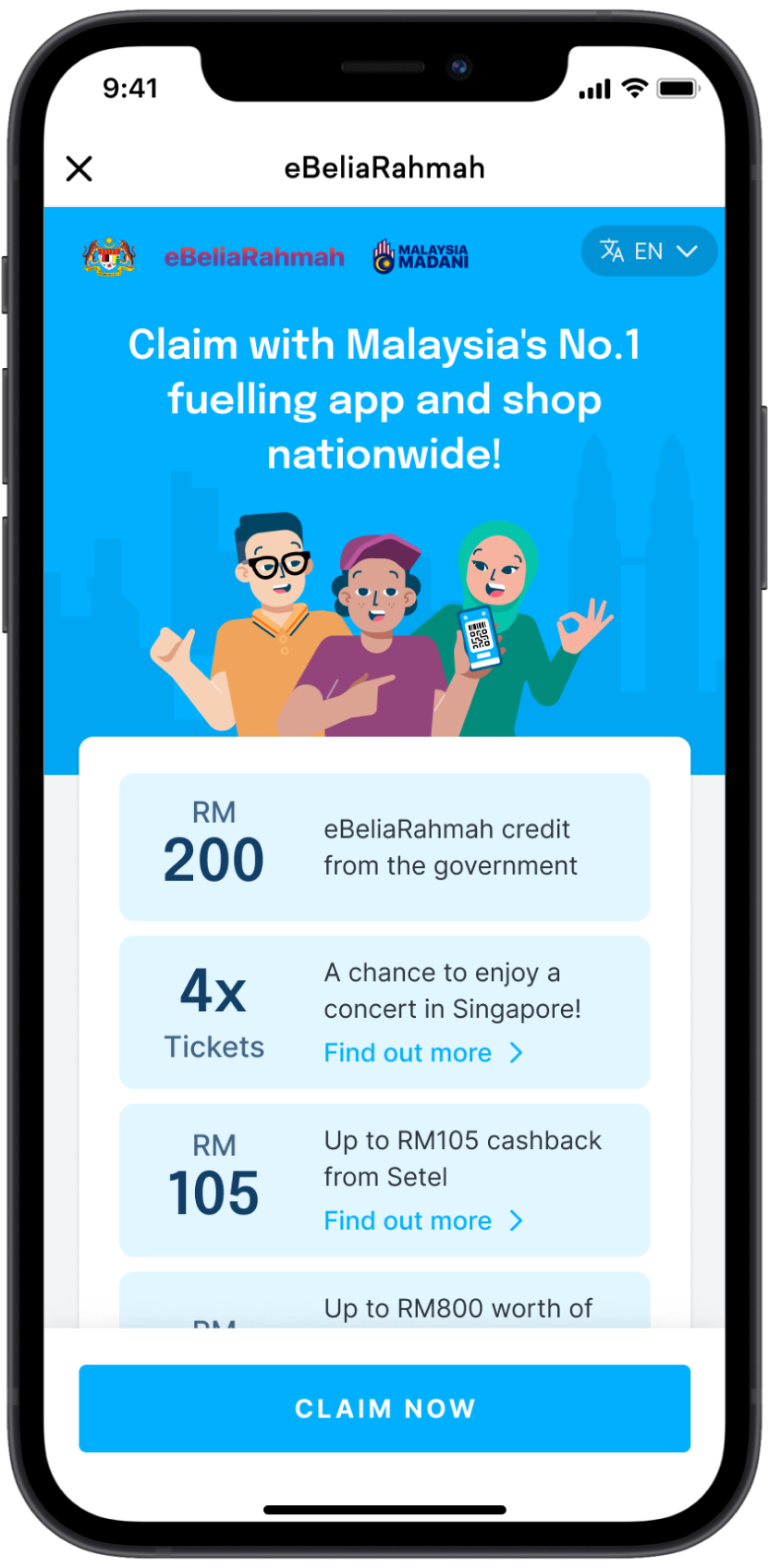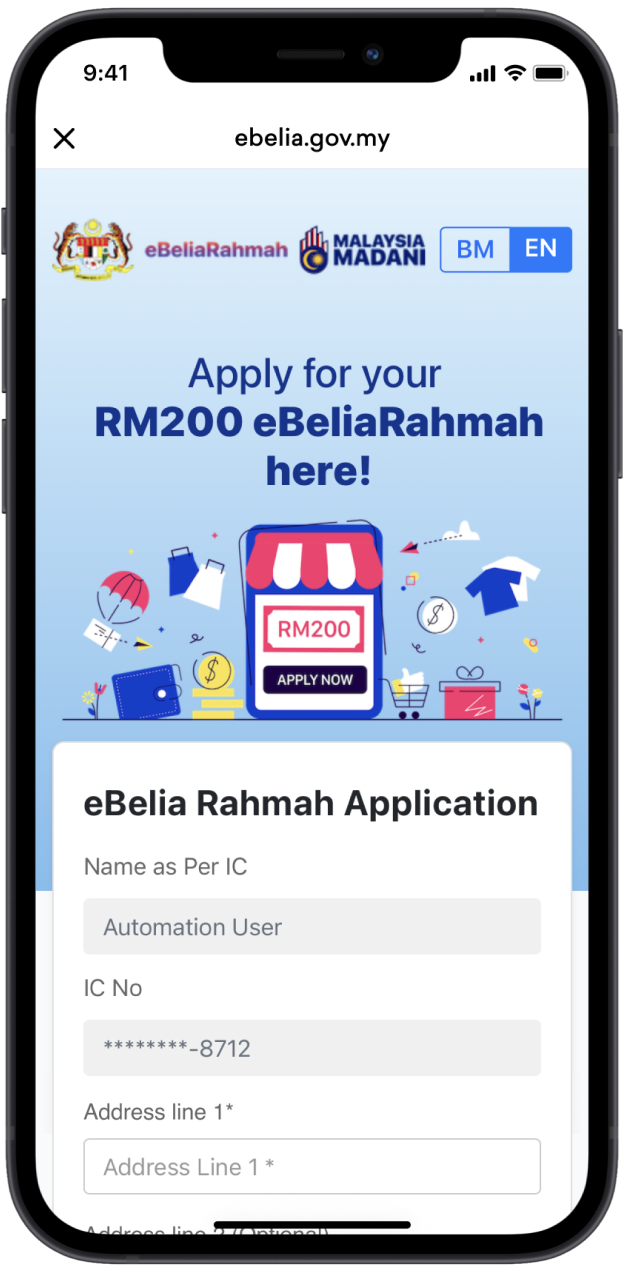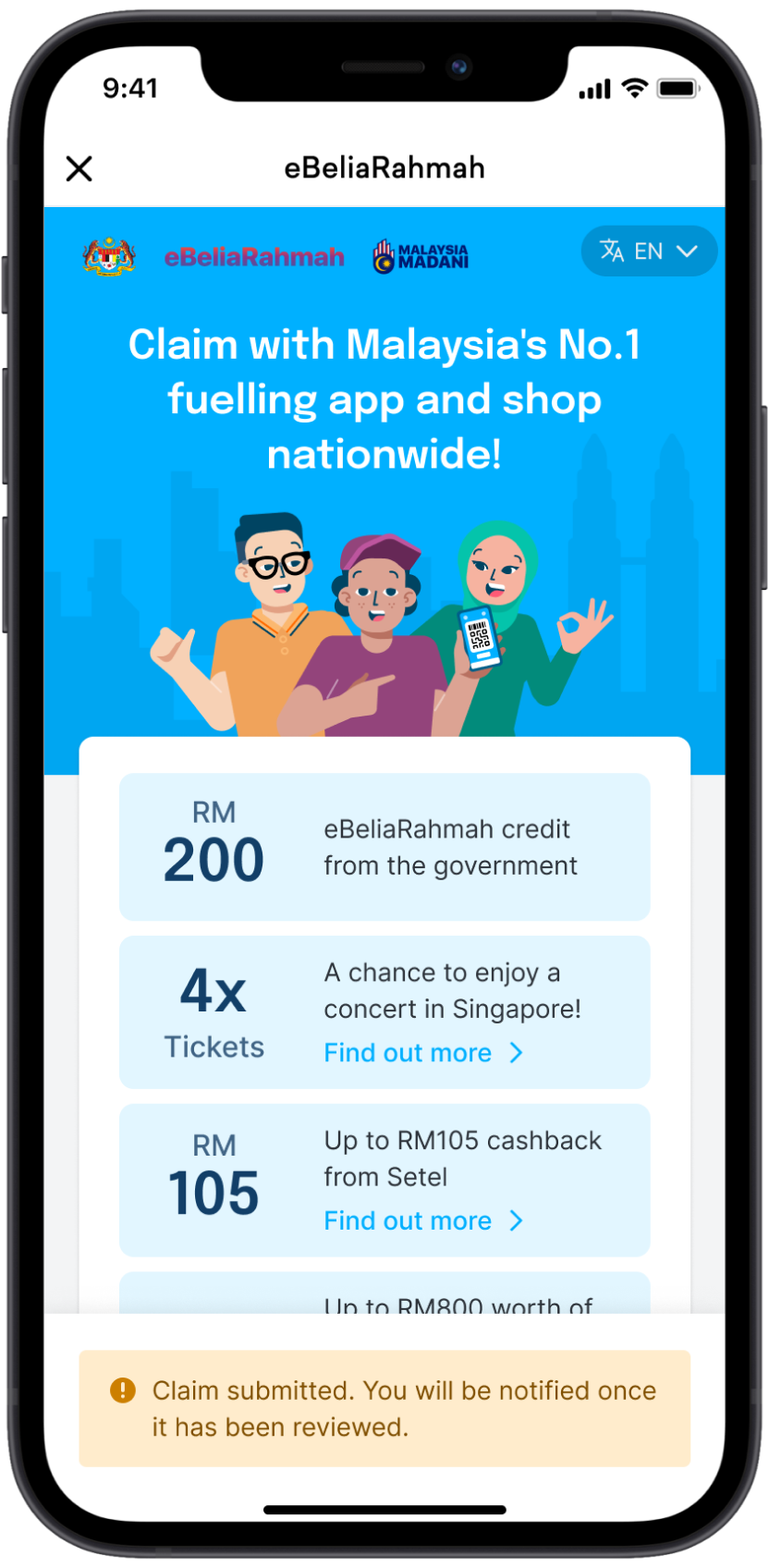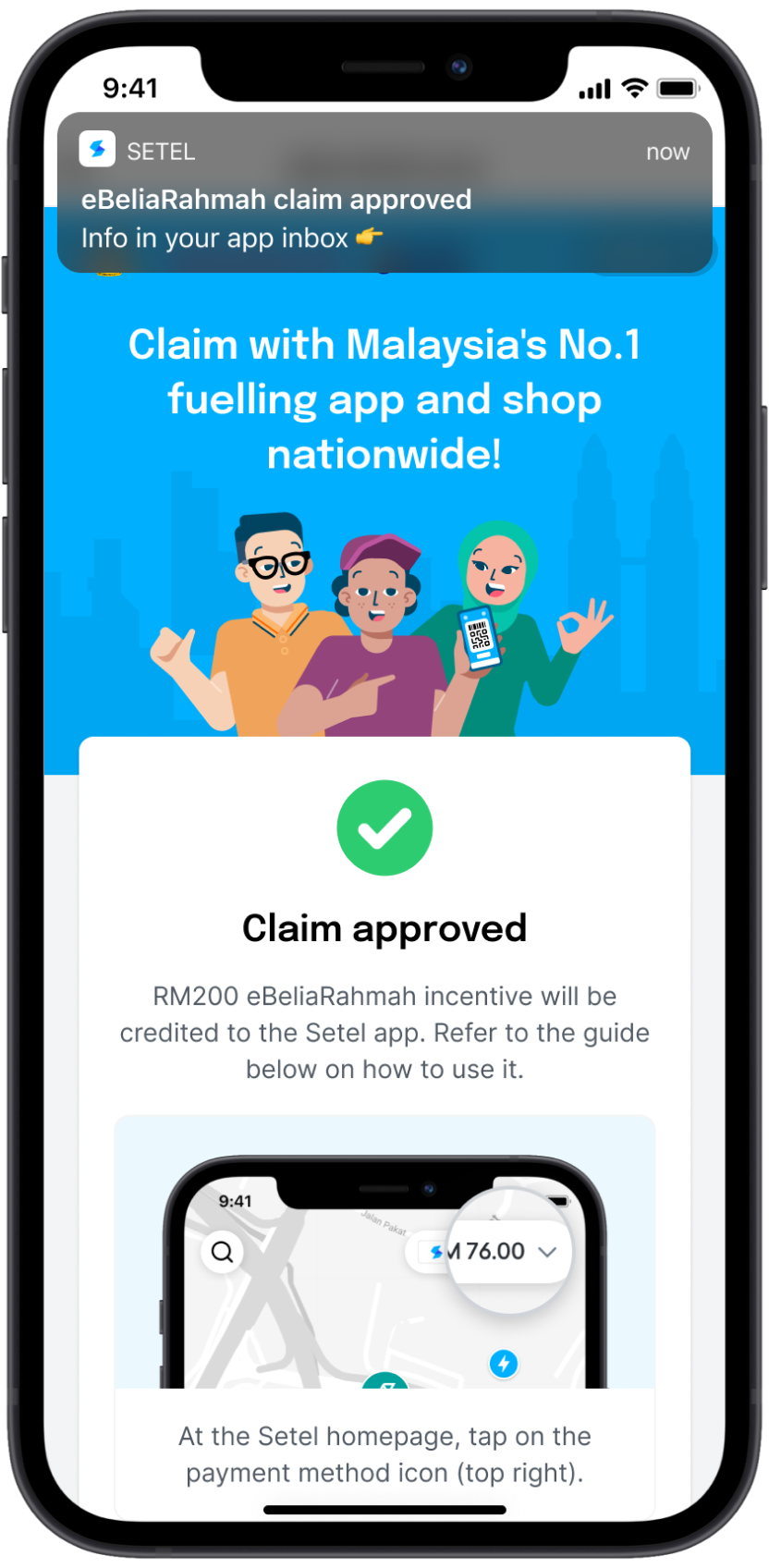 Introduced in July 2018, Setel is a mobile platform that aims to delight customers by innovating for better, inclusive mobility. Setel serves customers across Malaysia by powering one app as the constant companion to ease motorists' journey across fuelling, parking, EV charging, motor takaful/insurance, road tax renewal, 24/7 auto assistance, purchases, and more across PETRONAS petrol stations, retail partners, and online merchants. Download Setel for free from App Store, Google Play Store and Huawei AppGallery, or find out more at https://www.setel.com.