Redeem Mesra Points on Setel
Redeem Mesra Points on Setel
Don't have your Mesra Card with you? Don't worry, #WeSetelForYou.
Now you can convert your Mesra points into Setel Credit and use it to purchase fuel or items from Kedai Mesra. Just follow 3 simple steps below and start redeeming your Mesra points today! Setel is available at all PETRONAS stations in Klang Valley.
3 simple steps to redeem Mesra points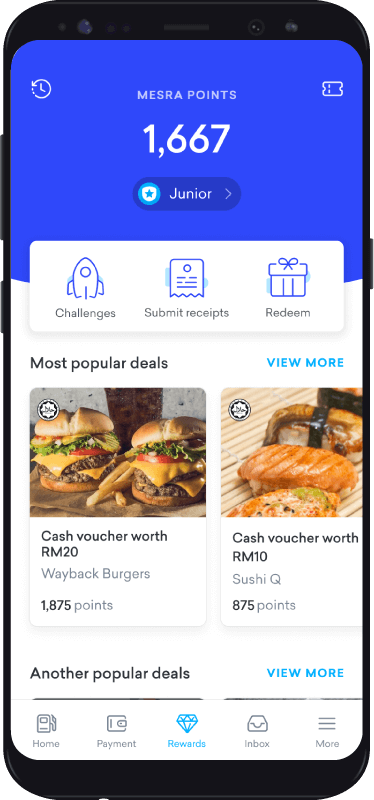 STEP 1
Go to Rewards > Redeem. Make sure your Mesra Card is activated.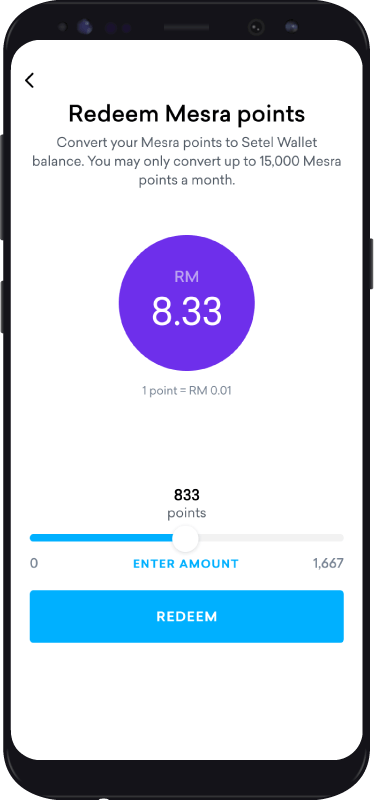 STEP 2
Slide to your preferred
amount and click Redeem.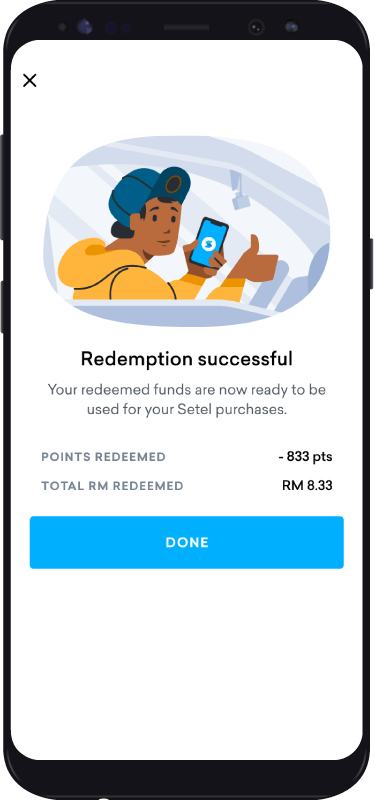 STEP 3
Done! You've successfully redeemed funds to be used for Setel purchases.
Convert 100 Mesra points to RM1.00 Setel Credit