Upgrade your Setel Wallet to enjoy higher wallet balance and spending limit!
Enjoy up to RM5000 top-up limit and RM2000 single transaction limit.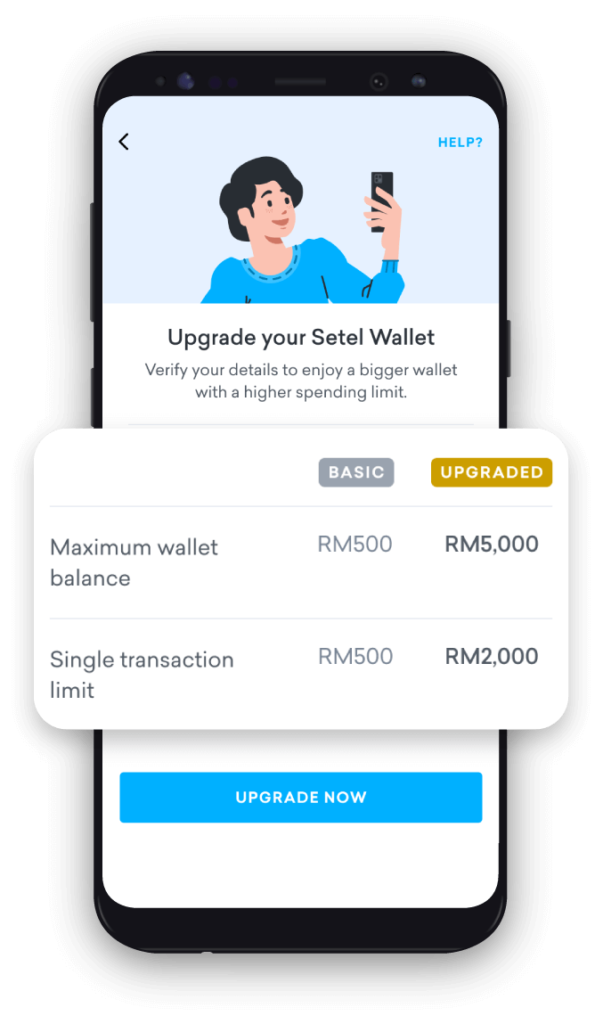 Bigger Setel Wallet with higher spending limit...
will definitely benefit you when you pay with Setel! 
Steps to upgrade your wallet limit!
Verify your Setel App account with eKYC.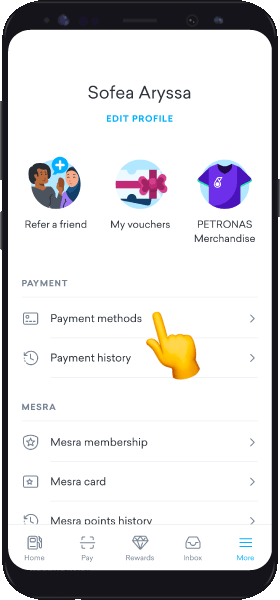 STEP 1
Under More page, go to Payment Methods. Tap on Upgrade Now to proceed.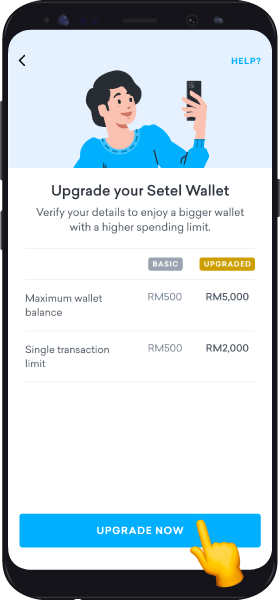 STEP 2
Tap on Upgrade Now to proceed with your verification.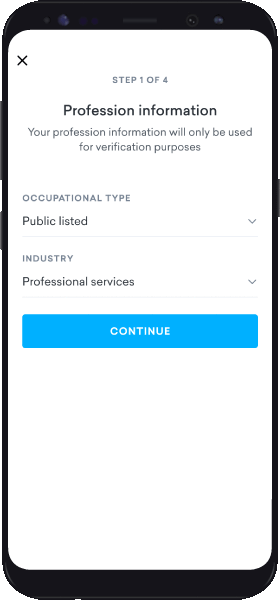 STEP 3
Complete the eKYC verification by providing your profession information, photo of your MyKad and a selfie.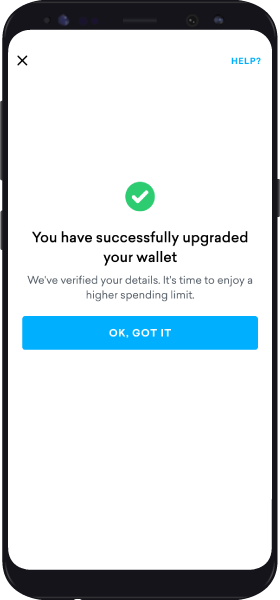 STEP 4
You will be prompted when you have successfully upgraded your wallet.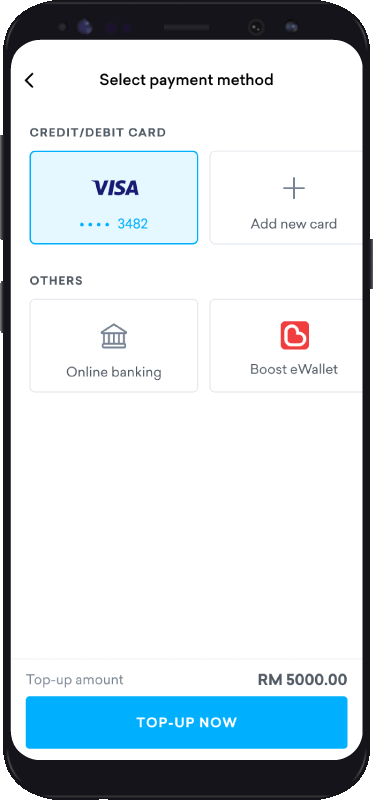 3 ways to top up your Setel Wallet
Top up now for a seamless and convenient refuelling experience!
Frequently asked questions