Let's lend a helping hand!

Let's lend a helping hand!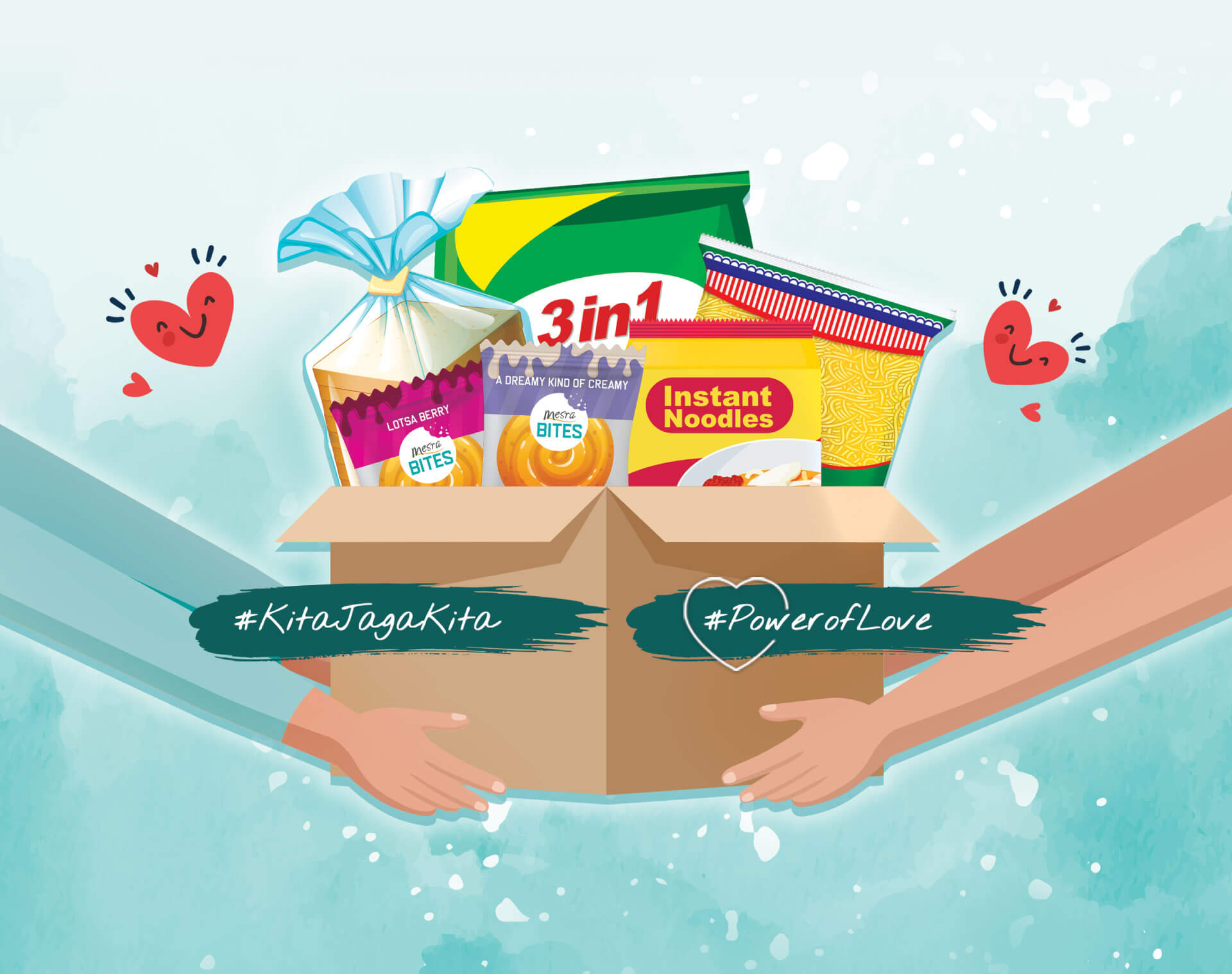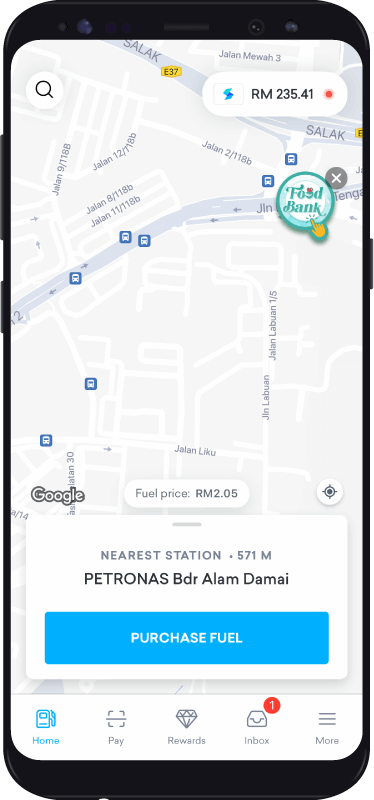 Here are 3 ways to contribute to the Food Bank Programme via Setel app
All of your contributions will be delivered straight to the Food Banks at PETRONAS stations. 💝
*PETRONAS does not take any profit from the sale of the Food Bank packs.

Get the Setel app now and contribute to the Food Bank Programme.
Your privacy matters. Learn more about how we collect data to personalise your experience in our
Privacy Policy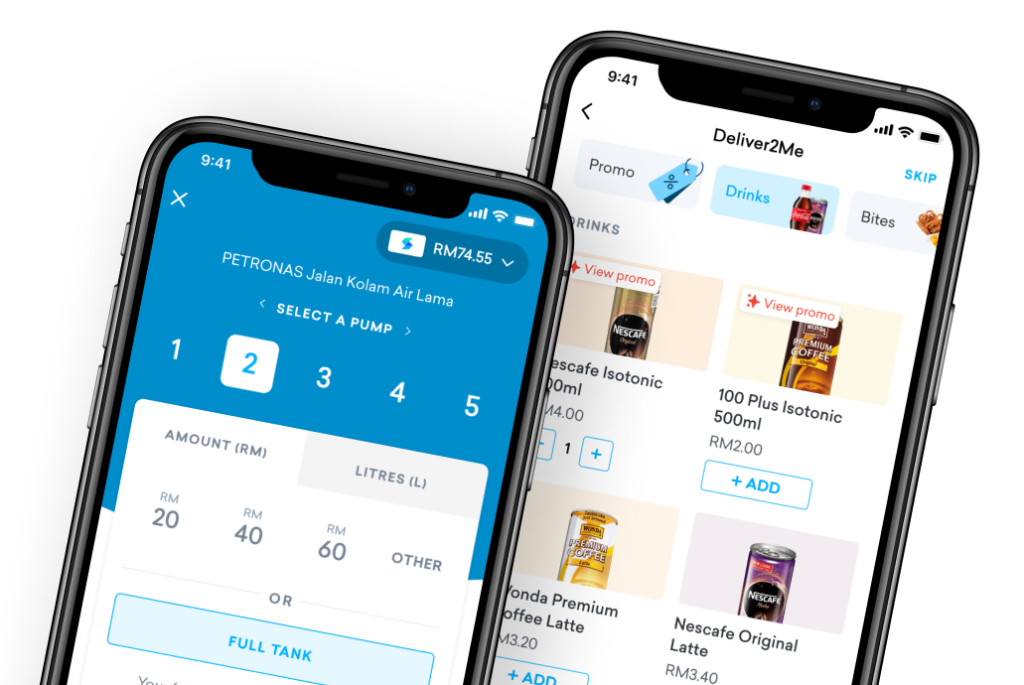 How to locate a PETRONAS station with Food Bank. Drive there to purchase a Food Bank pack at the station
The struggle is real for many and helping others is the biggest gift we can give in these difficult times. 
You can easily locate over 300 Food Banks at PETRONAS stations with Setel by tapping on the red ❤️ or green 💚 on the map, or search for it 🔍following the steps below.
If you're able, we'd appreciate your contribution of essential items. For those who are in need, you're welcome to help yourselves to the basic necessities provided.🤗
Follow these steps to locate a Food Bank on Setel: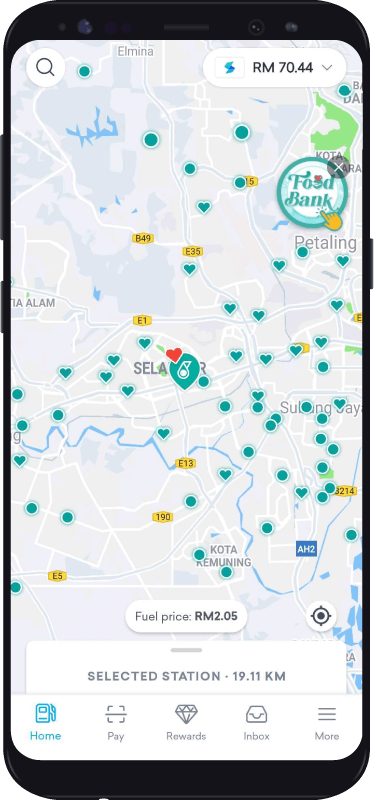 STEP 1
Launch the Setel App and click on the Search 🔍 icon at the top left corner.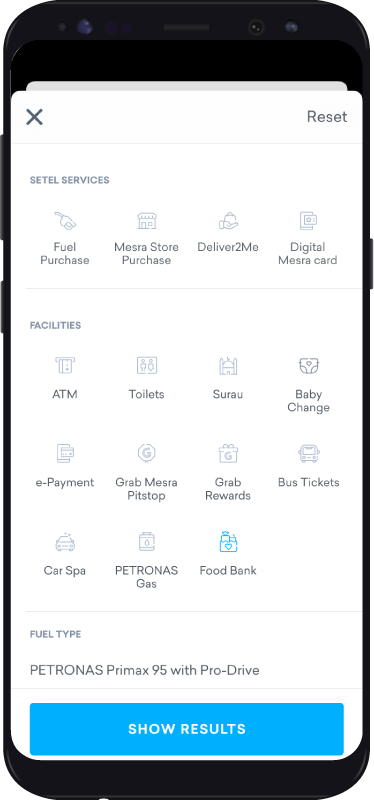 STEP 2
Click on 'Filter', followed by 'Food Bank' and click 'Done'.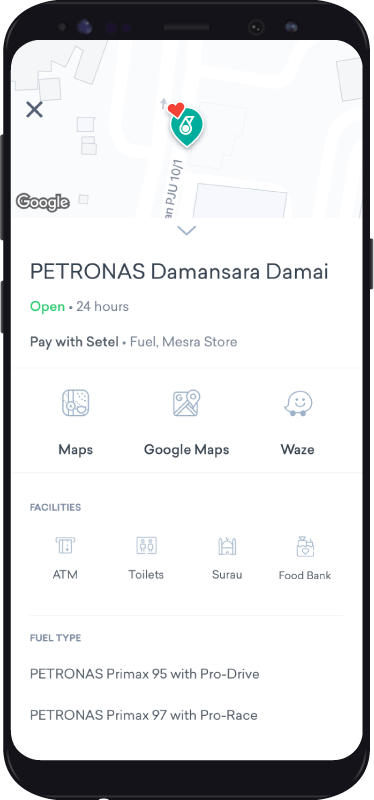 STEP 3
Select a PETRONAS station, then select Waze or Google Maps and follow the directions to the station.
Please update your Setel App to use this feature.