Setel is now on Apple Watch
iOS users may now pay, pump & go on Apple Watch
(Series 2 and above).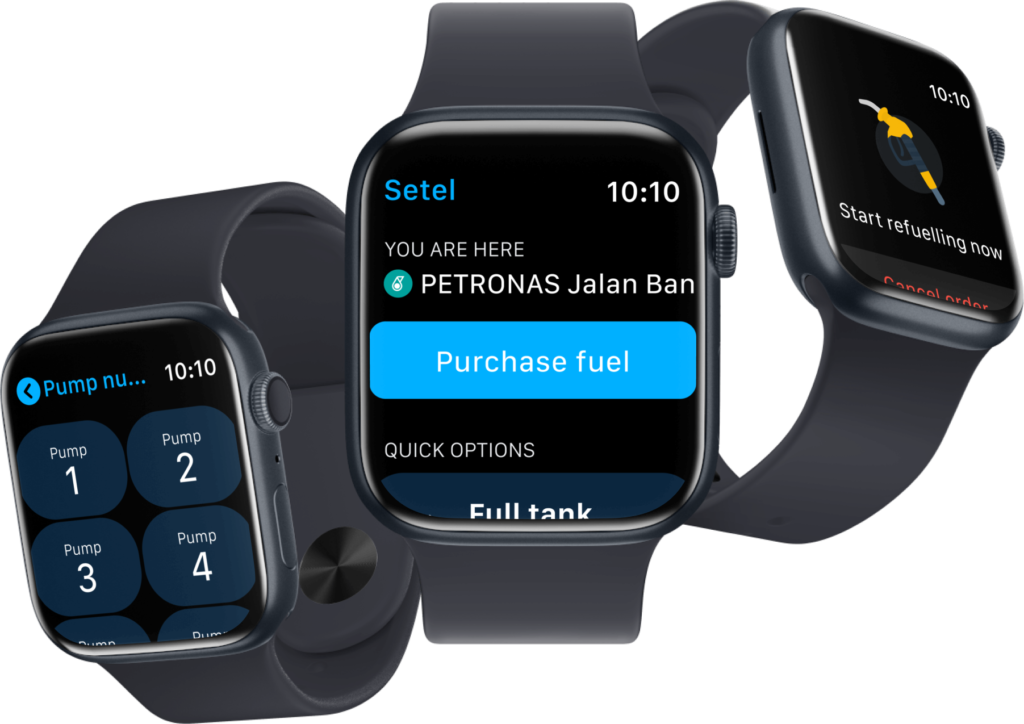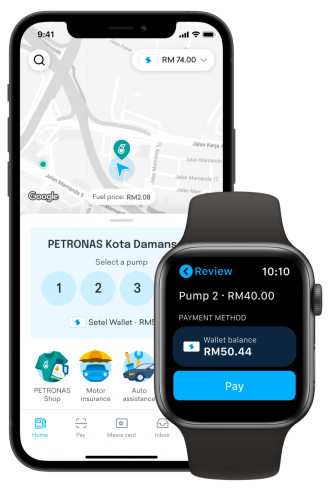 You can now pay for fuel with Setel on your Apple Watch! No set up needed.
Setel app will automatically be downloaded on your Apple Watch paired to your iOS device.
If you're in a rush, you may tap on the suggested amount linked to a payment method for a quick refuel.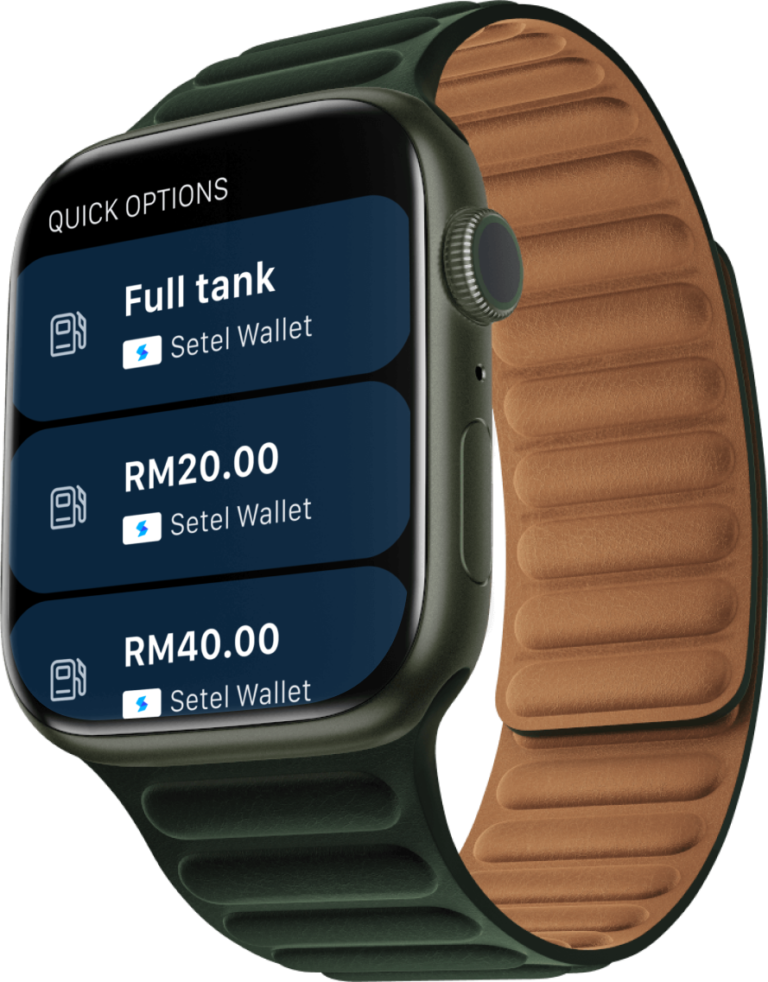 Convenience integrated with your Apple Watch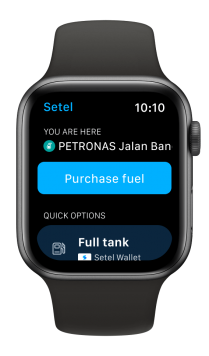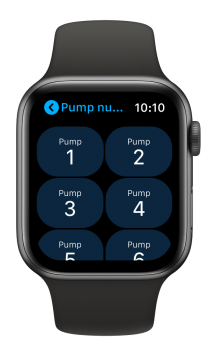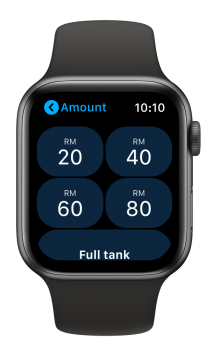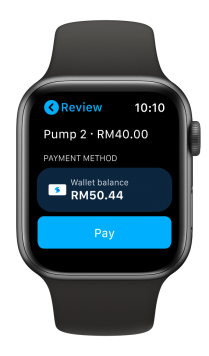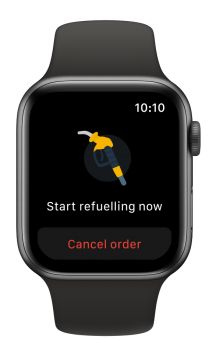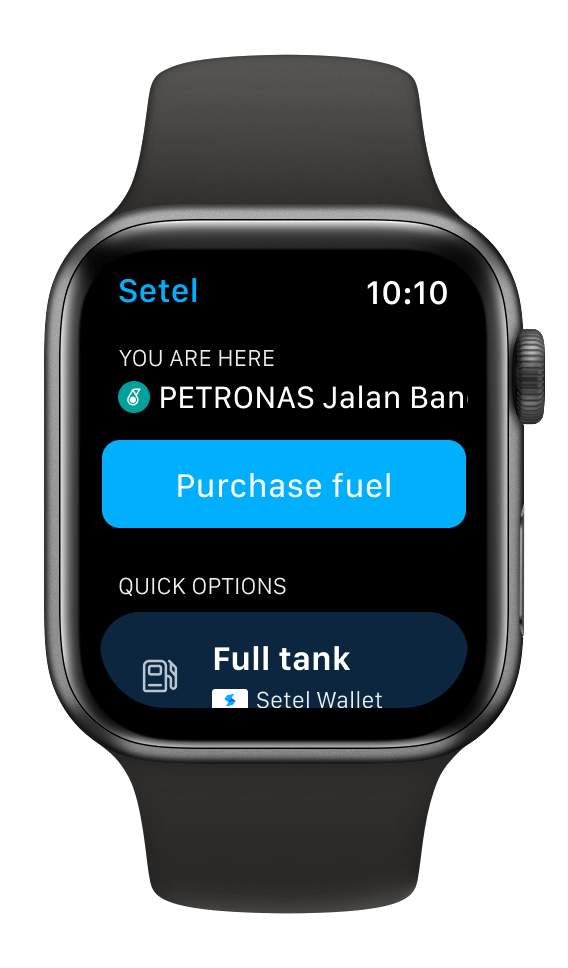 Start refuelling by tapping on Purchase Fuel.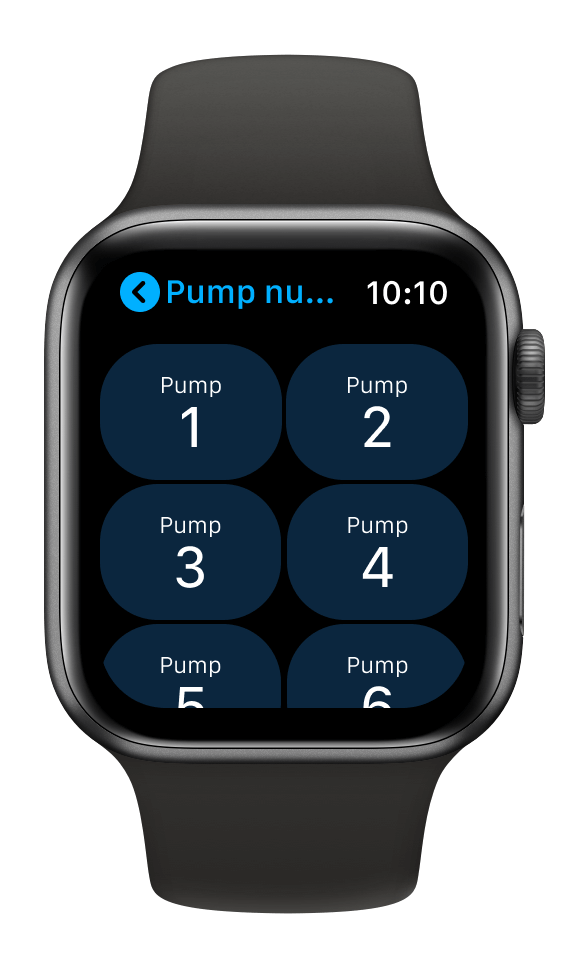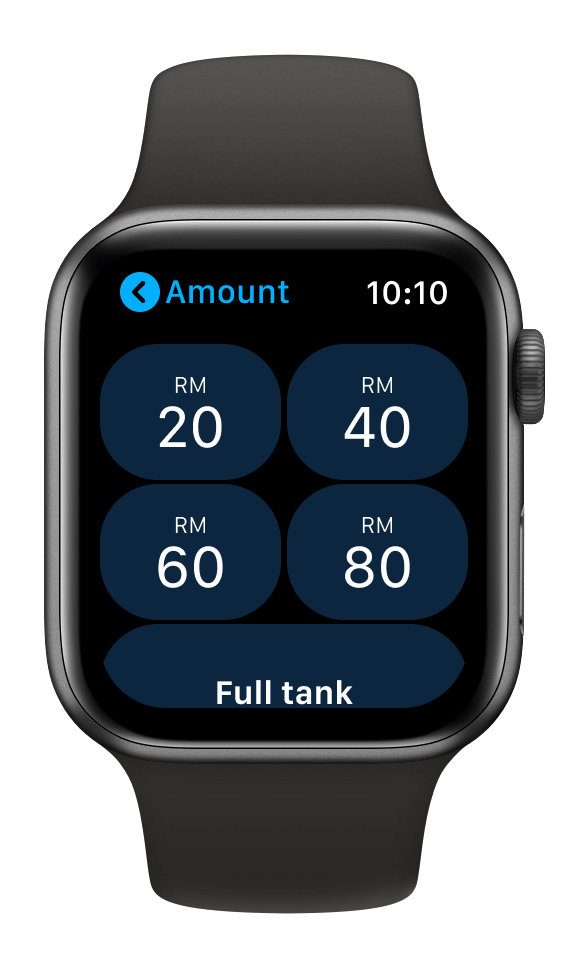 Select or insert fuel amount via voice or scribble input.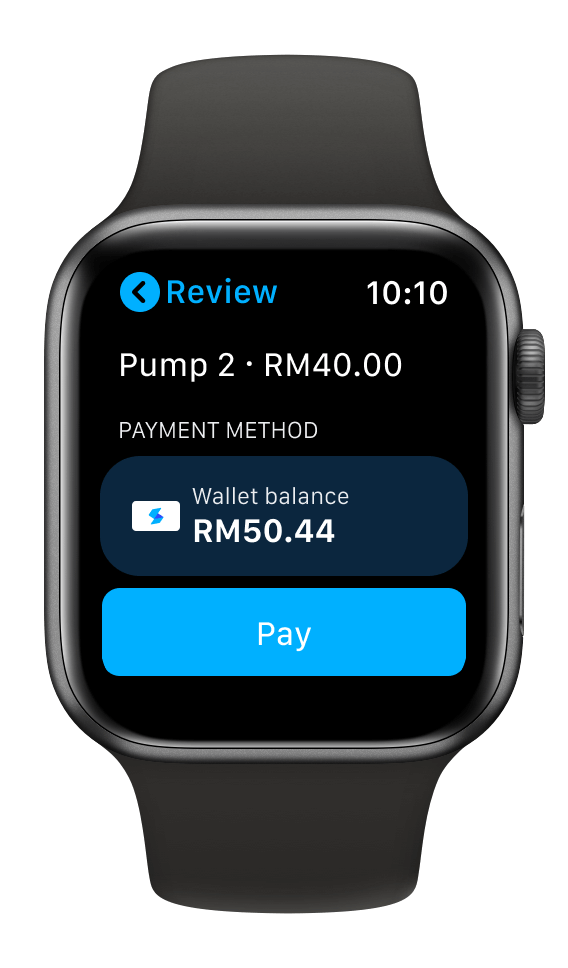 Choose payment method and Pay.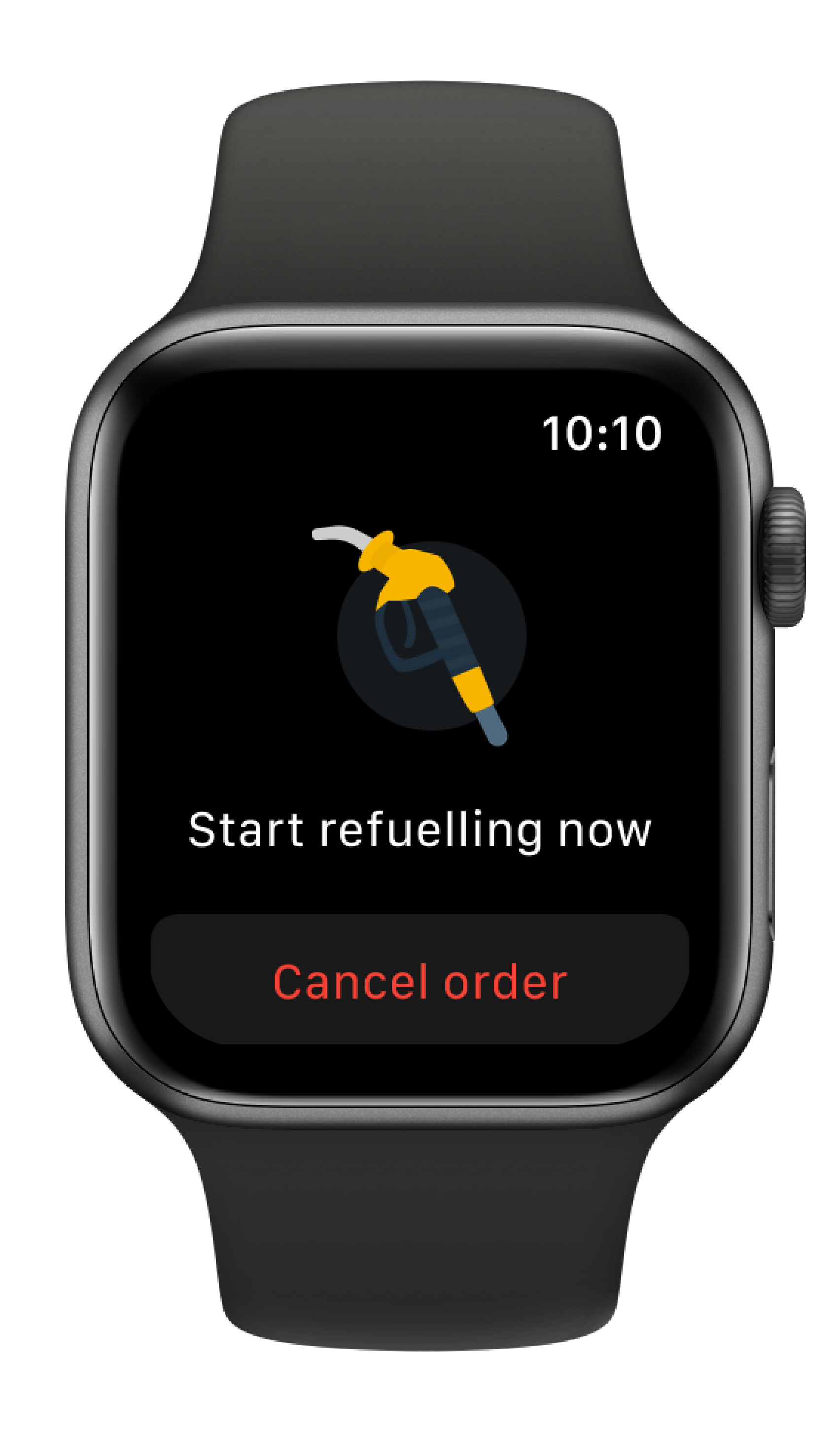 Enter Setel Passcode and begin fuelling.
Do note that the top up feature is not available on the Apple Watch so if you have insufficient balance in your Setel Wallet, you may top up via the main app on your iOS device. Alternatively, you may skip the top up by enabling auto top-up or link your credit card to Setel via CardTerus for an even more seamless experience.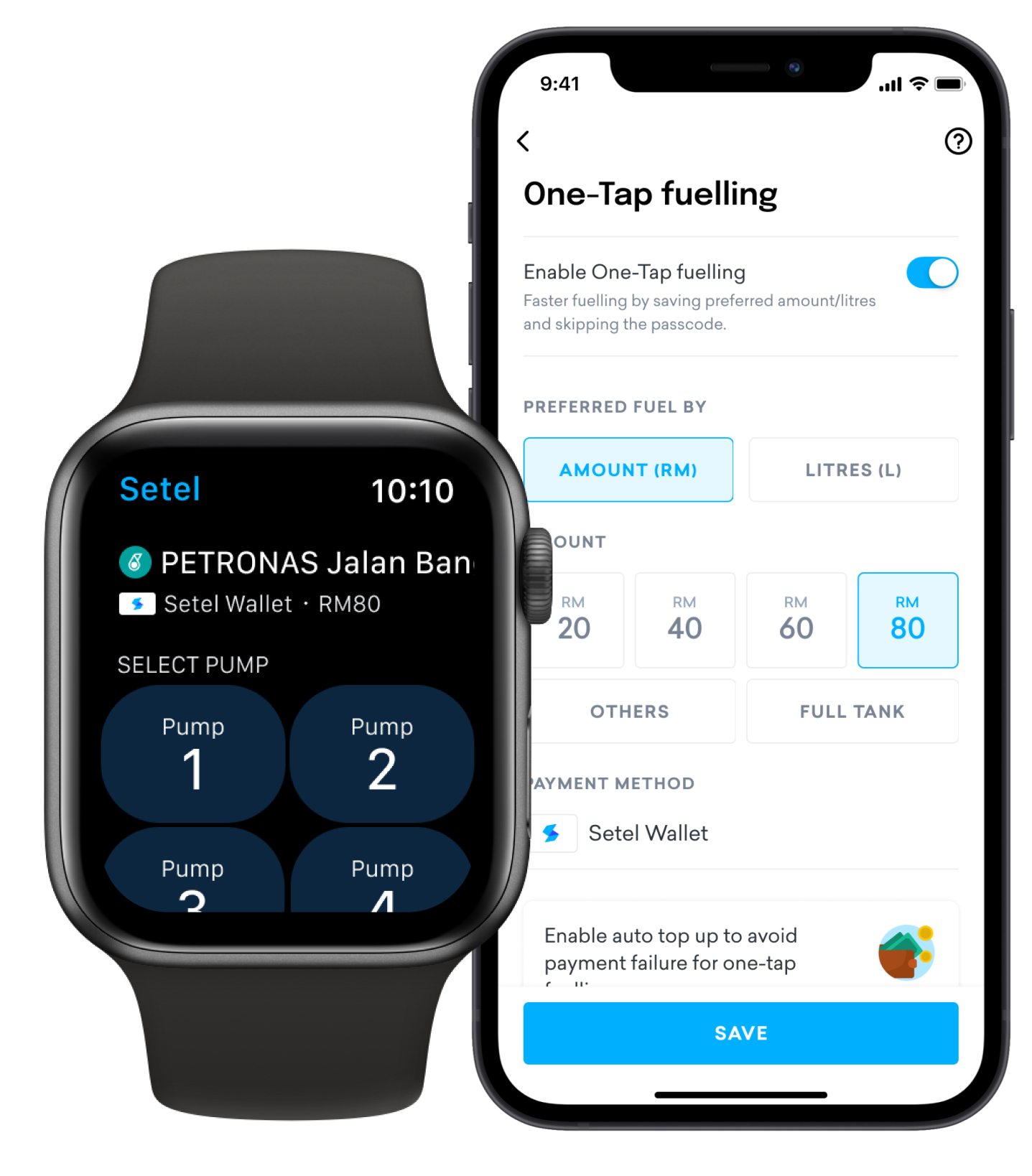 One-tap fuelling, on your watch
Enable One-tap fuelling preference on Setel mobile app, and enjoy the feature on your watch. Just tap once on the pump number, and you're good to go.
Frequently Asked Questions