Grow your business, sign up with Setel today.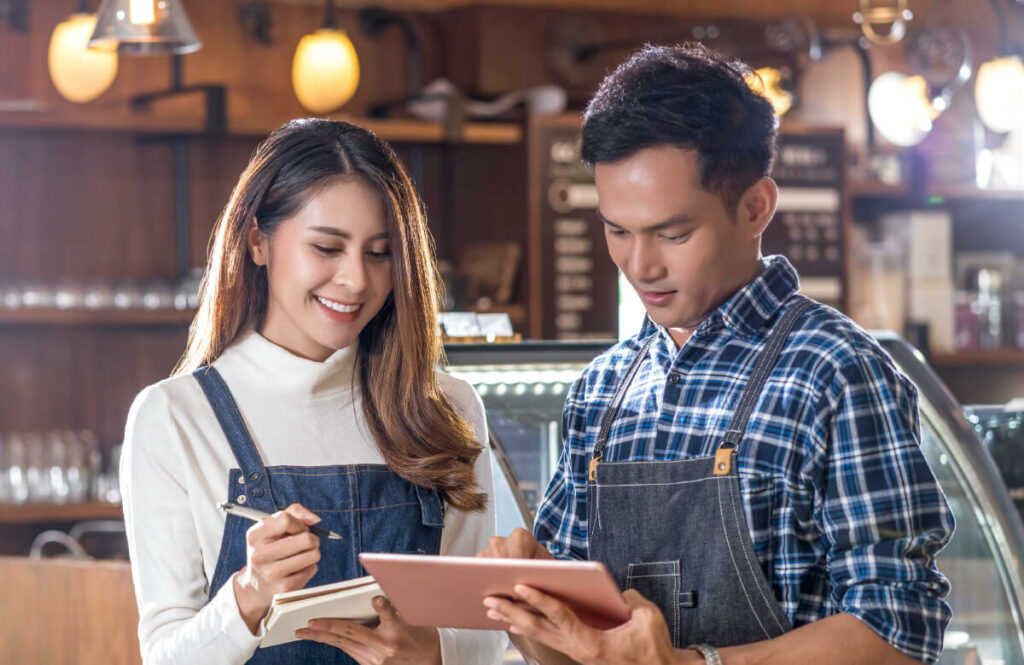 Be a Setel merchant and get access to millions of ready PETRONAS and Setel users.
Interested to be a Setel merchant?
Fill up your business details below and we will contact you.
Setel's static QR payment solution lets your business accept cashless payments and view all your transaction receipts in one dashboard! Accessible to you anytime, anywhere.
Connecting your business to a network of quality customers
Join these brands (more coming soon) on Setel!
How does Pay with Setel work?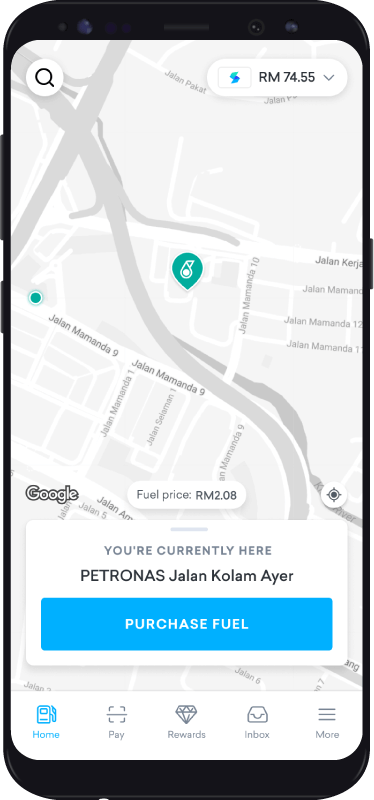 STEP 1
Customer launches the Setel App and clicks on Pay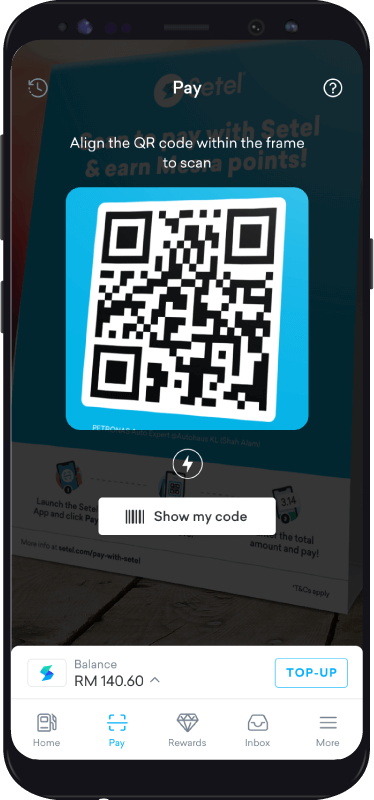 STEP 2
Customer taps on Scan QR code and scan the merchant's code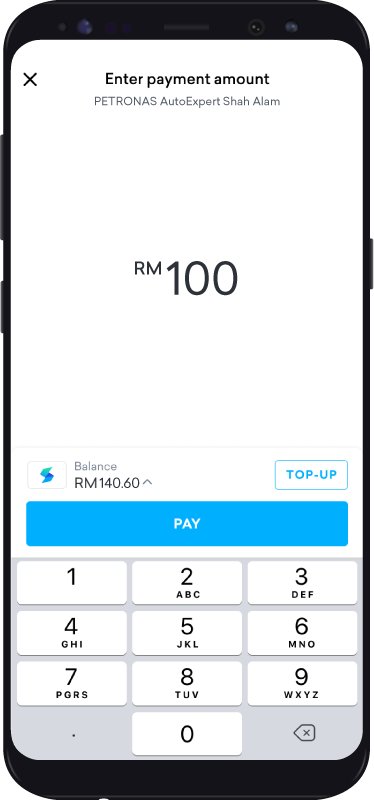 STEP 3
Customer enters the total amount and pays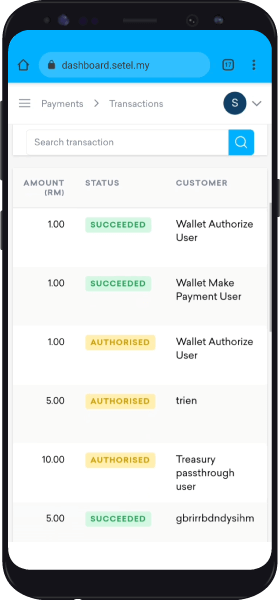 STEP 4
Merchant will receive the updated transaction information on the Setel dashboard instantly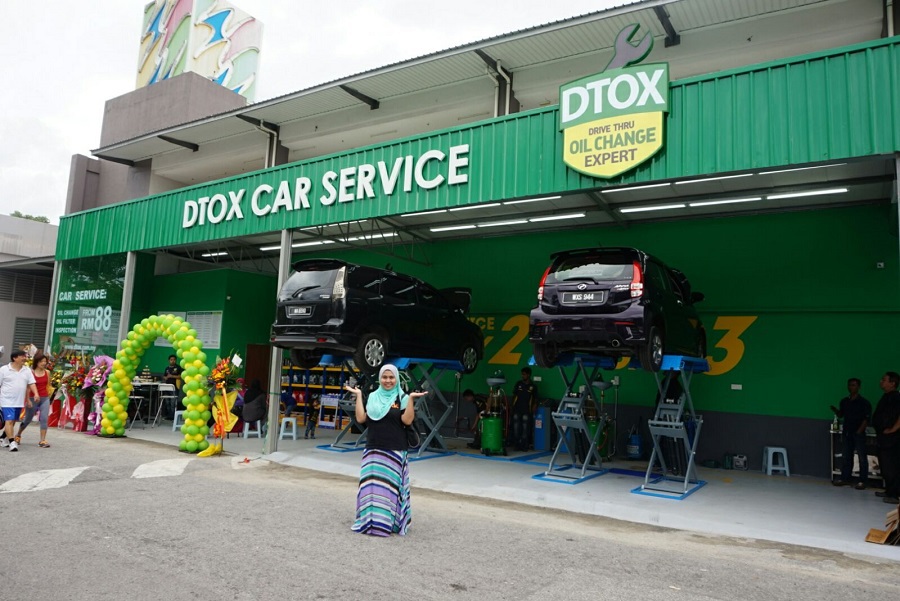 Setel provides the best option for our customers to make contactless payment and be able to earn Mesra points at the same time. Happy customers, happy business!
hendrik t., director of dtox car service