Walk in store or have it delivered to your car, Setel is your Best-tea when it comes to Tealive!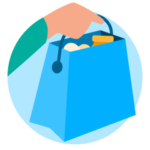 Deliver to your vehicle
Skip the queue and pay safely with Deliver2Me. Just place your order from your vehicle and we'll deliver it to you while you refuel.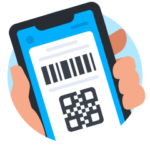 Pay in store
Pay with Setel beyond fuel. Use Setel as your choice of e-wallet when you pay for automotive servicing, F&B, fashion, sports and groceries.
Available at all Tealive outlets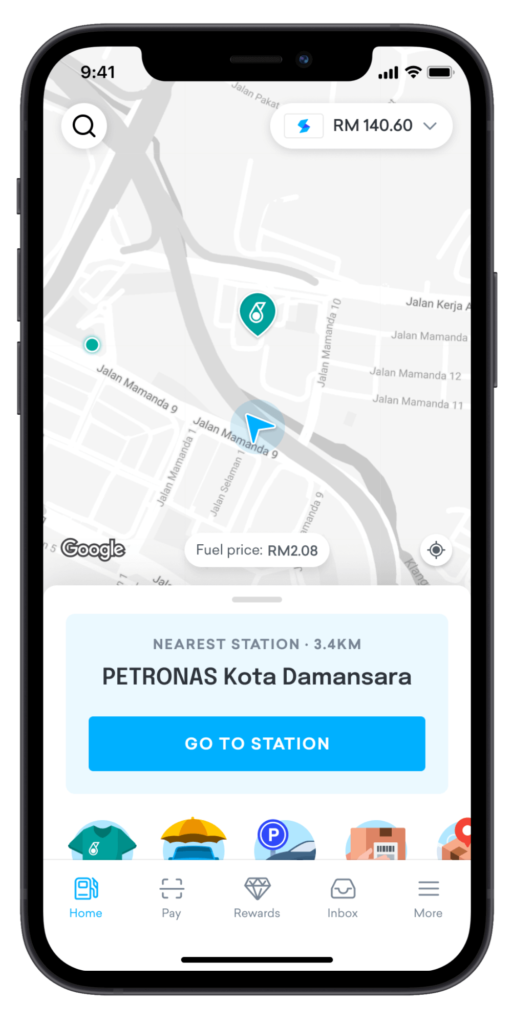 Launch the Setel app and tap Pay.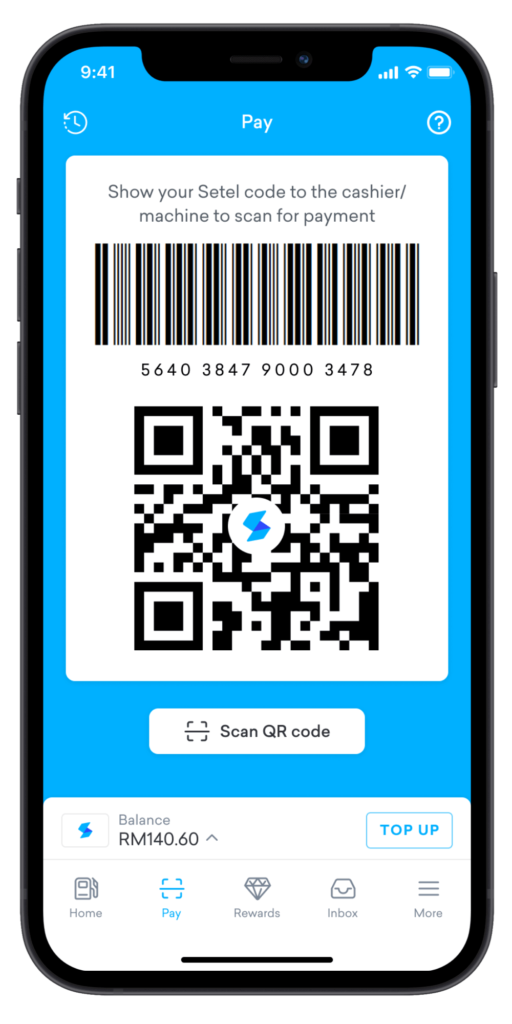 Let the merchant scan your QR code.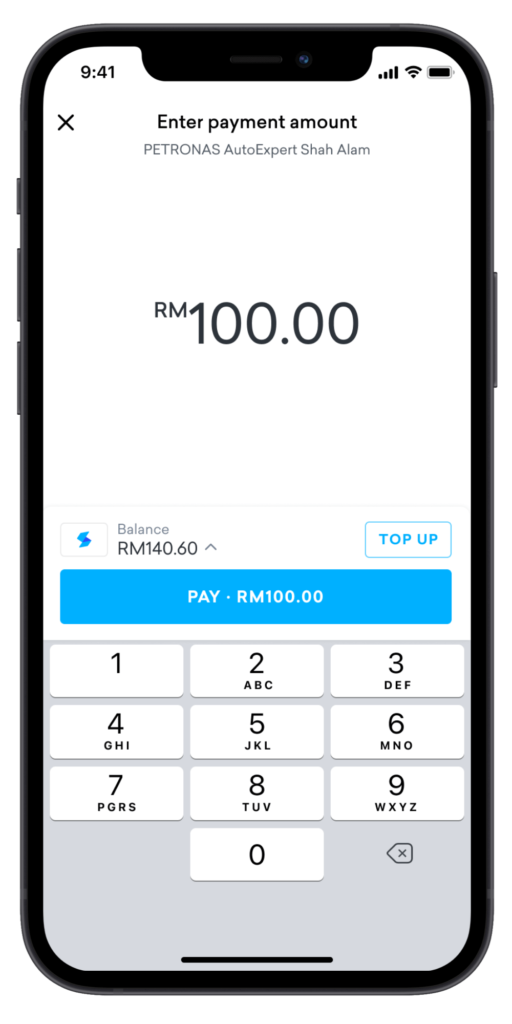 Proceed to enter the total amount and pay.
How to order with Deliver2Me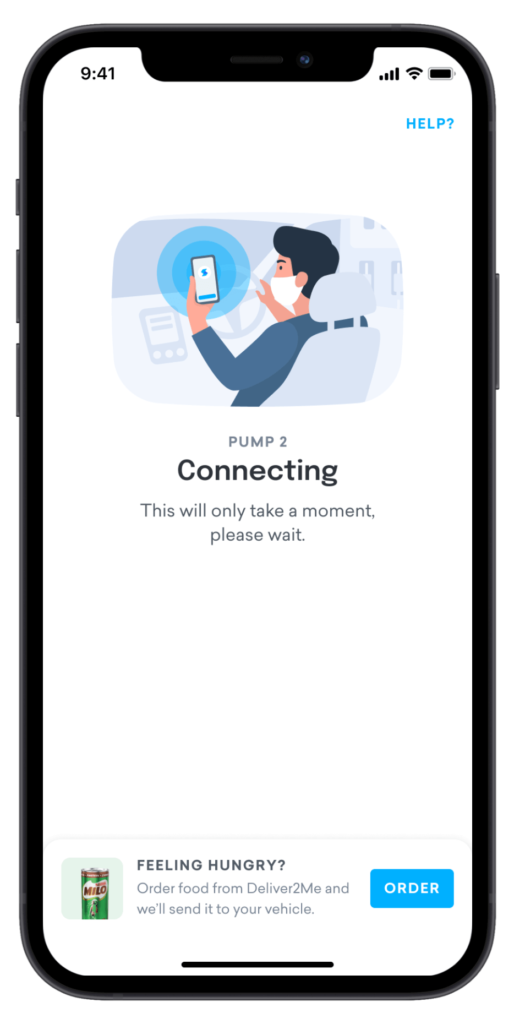 Purchase fuel with Setel as usual. You will receive a prompt to order items through Deliver2Me. Tap Order to proceed.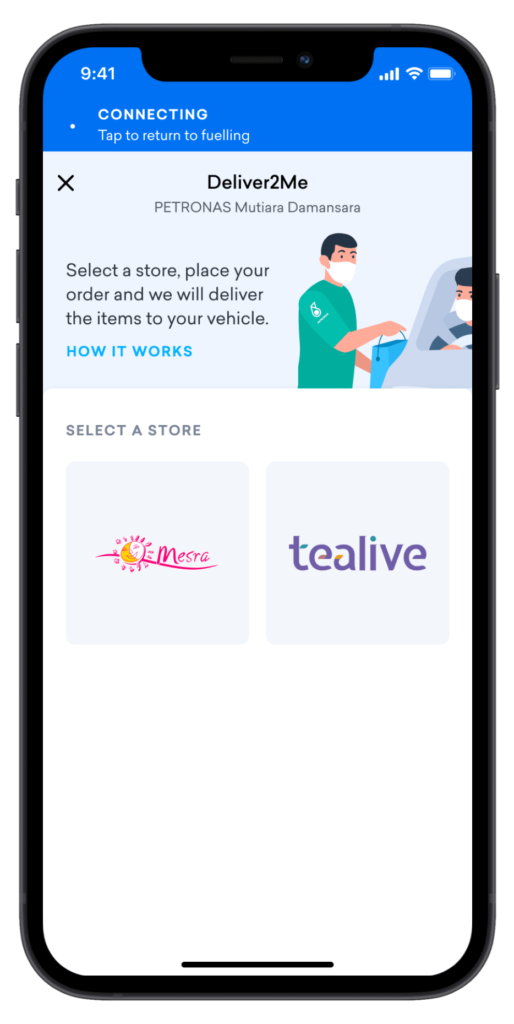 Tap on Tealive and add items to your cart.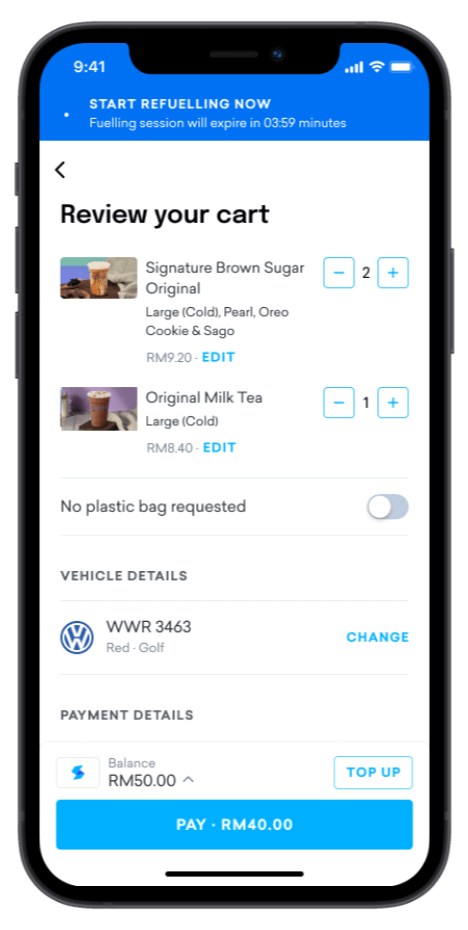 Review your shopping cart. When you're done, tap on Pay.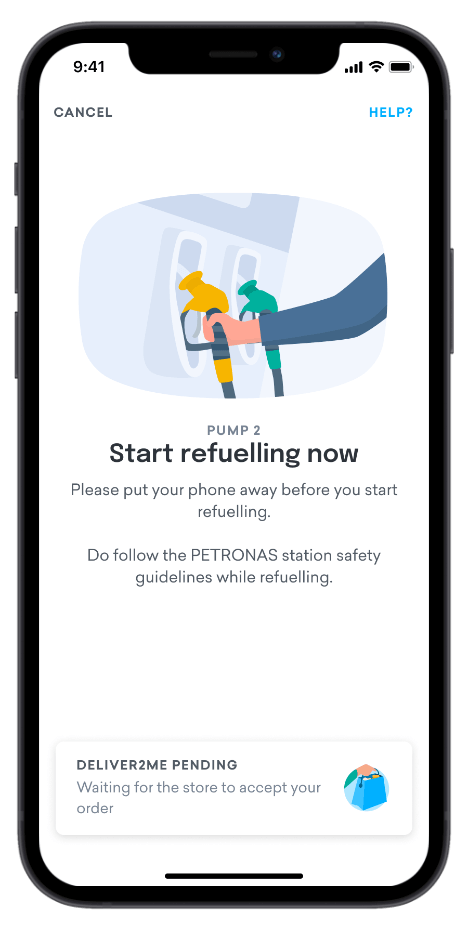 Exit vehicle to refuel as usual. Our staff will pack and deliver the items to your vehicle.
Deliver2Me location for Tealive
*List of merchants updated as of 28 September 2022
| Outlet Name | State |
| --- | --- |
| Tealive Putrajaya Precint 9D | W.P Putrajaya |
| Tealive Grand Saga 3, KAJANG BOUND | Selangor |
| Tealive Solaris Serdang | Selangor |
| Tealive KLIA 1 | Selangor |
| Tealive Batu 3 Federal Highway | Selangor |
| Tealive Puncak Alam 2 | Selangor |
| Tealive Taman Tun Dr. Ismail | W.P Kuala Lumpur |
| Tealive Bandar Sri Putra, Kajang | Selangor |
| Tealive Taman Sg Kapar Indah | Selangor |
| Tealive NKVE Arah Damansara | Selangor |
| Tealive Cyberjaya New | Selangor |
| Tealive Equine Park 1 | Selangor |
| Tealive Bukit Antarabangsa | Selangor |
| Tealive MRR2 Ampang | Selangor |
| Tealive Bdr Baru Bangi SEK3 | Selangor |
| Tealive Taman Setiawangsa | W.P Kuala Lumpur |
| Tealive Sg Buloh Layby | Selangor |
| Tealive SKVE | Selangor |
| Tealive Subang Bestari | Selangor |
| Tealive Sri Hartamas | W.P Kuala Lumpur |
| Tealive Taman Melati | W.P Kuala Lumpur |
| Tealive AU5, Taman Lembah Keramat | Selangor |
| Tealive Jalan Kolam Ayer, Ampang | Selangor |
| Tealive Bukit Nanding | Selangor |
| Tealive Jalan Gombak | W.P Kuala Lumpur |
| Tealive MRR2 Kepong | W.P Kuala Lumpur |
| Tealive Batu 6, Jalan Ipoh | W.P Kuala Lumpur |
| Tealive USJ 9, UEP SUBANG JAYA | Selangor |
| Tealive PUNCAK ALAM | Selangor |
| Tealive BUKIT SUBANG | Selangor |
| Tealive KG BARU SUBANG | Selangor |
| Tealive PEKAN BARU SUBANG | Selangor |
| Tealive TAMAN SUBANG MEWAH | Selangor |
| Tealive KLANG SENTRAL | Selangor |
| Tealive SG PELEK | Selangor |
| Tealive BANDAR BARU NILAI | Negeri Sembilan |
| Tealive KLIA 2 | Selangor |
| Tealive PUTRAJAYA PRECINT 16 | W.P Putrajaya |
| Tealive PERSIARAN APEC | Selangor |
| Tealive TELOK PANGLIMA GARANG | Selangor |
| Tealive KANCHONG DARAT, BANTING | Selangor |
| Tealive BANDAR BARU RAWANG | Selangor |
| Tealive TAMAN BERSATU, RAWANG | Selangor |
| Tealive BANDAR TASEK PUTRI | Selangor |
| Tealive BATANG KALI 2 | Selangor |
| Tealive DATARAN KUALA KUBU BHARU | Selangor |
| Tealive TANJUNG KARANG | Selangor |
| Tealive PASIR PENAMBANG | Selangor |
| Tealive KUALA SELANGOR | Selangor |
| Tealive BDR TUN HUSSEIN ONN 2 | Selangor |
| Tealive PRIMA SAUJANA (SUBLOT D) KAJANG | Selangor |
| Tealive SEMENYIH 2 | Selangor |
| Tealive KESAS HIGHWAY (SHAH ALAM-BOUND) | Selangor |
| Tealive KOTA KEMUNING 1 | Selangor |
| Tealive KESAS HIGHWAY (KL-BOUND) | Selangor |
| Tealive PUTRA PERDANA | Selangor |
| Tealive PUCHONG PRIMA PERDANA | Selangor |
| Tealive TAMAN MERANTI JAYA | Selangor |
| Tealive SEK 7 SHAH ALAM | Selangor |
| Tealive SEK 18, SHAH ALAM | Selangor |
| Tealive SEK 15 SHAH ALAM | Selangor |
| Tealive ARA DAMANSARA | Selangor |
| Tealive KOTA DAMANSARA | Selangor |
| Tealive MUTIARA DAMANSARA | Selangor |
| Tealive PANDAMAR INDAH 2 | Selangor |
| Tealive TEMASYA FEDERAL HIGHWAY | Selangor |
| Tealive BANDAR GLENMARIE | Selangor |
| Tealive MERBAU INDAH | Selangor |
| Tealive MANJALARA | W.P Kuala Lumpur |
| Tealive BUKIT RAHMAN PUTRA | Selangor |
| Tealive SUNGAI BESI-PUCHONG BYPASS | Selangor |
| Tealive KESAS - AWAN BESAR | Selangor |
| Tealive PUNCAK JALIL | Selangor |
| Tealive BUKIT BERUNTUNG | Selangor |
| Tealive SIMPANG TIGA, IJOK | Selangor |
| Tealive BANDAR BARU BANGI - SEK 15 | Selangor |
| Tealive SEK 16 BDR BARU BANGI | Selangor |
| Tealive SG UJONG | Negeri Sembilan |
| Tealive MATAHARI HEIGHTS | Negeri Sembilan |
| Tealive TMN BDR SENAWANG | Negeri Sembilan |
| Tealive S2 GARDEN AVENUE | Negeri Sembilan |
| Tealive BANDAR SRI SENDAYAN | Negeri Sembilan |
| Tealive PEKAN LUKUT | Negeri Sembilan |
| Tealive PORT DICKSON | Negeri Sembilan |
| Tealive SUNGKAI | Perak |
| Tealive CHANGKAT JONG | Perak |
| Tealive BDR SRI MANJUNG 2 (NZ OIL) | Perak |
| Tealive TAPAH RSA (NORTH BOUND) | Perak |
| Tealive JALAN SULTAN AZLAN SHAH | Perak |
| Tealive TASEK BOULEVARD | Perak |
| Tealive UTP TRONOH | Perak |
| Tealive BATU GAJAH PERDANA | Perak |
| Tealive BANDAR PERDA, BUKIT MERTAJAM | Penang |
| Tealive GUNUNG SEMANGGOL (SOUTH BOUND) | Perak |
| Tealive SELAMA NEW | Perak |
| Tealive TAMAN PAUH, BUKIT MERTAJAM | Penang |
| Tealive KULIM HI-TECH PARK | Kedah |
| Tealive KOTA KENARI JLN SG ULAR | Kedah |
| Tealive SUNGAI KOB / PADANG CINA | Kedah |
| Tealive BKE 2 (BUTTERWORTH-BOUND) | Penang |
| Tealive BAYAN BARU | Penang |
| Tealive JLN DATO' ISMAIL HASHIM | Penang |
| Tealive JALAN RAJA UDA, BUTTERWORTH | Penang |
| Tealive SUNGAI LOKAN, BUTTERWORTH | Penang |
| Tealive JALAN AHMAD BADAWI, SPU | Penang |
| Tealive LAGUNA MERBOK | Kedah |
| Tealive PENGKALAN KUNDOR 2 (TANDOP) | Kedah |
| Tealive BERTAM PERDANA | Penang |
| Tealive TMN RAKYAT MERGONG | Kedah |
| Tealive BEHOR TEMAK NEW | Perlis |
| Tealive BDR ANAK BUKIT | Kedah |
| Tealive REMBIA | Melaka |
| Tealive SUNGAI UDANG | Melaka |
| Tealive TAMAN RAMBAI UTAMA | Melaka |
| Tealive BUKIT BERUANG | Melaka |
| Tealive AIR KEROH 3 | Melaka |
| Tealive MITC | Melaka |
| Tealive JLN LORONG PANDAN | Melaka |
| Tealive LEBUH AMJ SEMABOK | Melaka |
| Tealive JLN RAHMAT | Johor |
| Tealive TANJUNG AGAS | Johor |
| Tealive BANDAR JASIN BESTARI | Melaka |
| Tealive JLN BULOH KASAP | Johor |
| Tealive SIMPANG RENGGAM | Johor |
| Tealive BANDAR PUTRA 3 | Johor |
| Tealive TAMAN CEMPAKA, JOHOR | Johor |
| Tealive KM 11 JLN SKUDAI | Johor |
| Tealive JALAN TUN ABDUL RAZAK | Johor |
| Tealive JALAN KEBUDAYAAN | Johor |
| Tealive PULAI PERDANA | Johor |
| Tealive TMN NUSA PRINTIS | Johor |
| Tealive TAMAN PERLING | Johor |
| Tealive TMN SETIA INDAH 1 | Johor |
| Tealive TAMAN AUSTIN PERDANA | Johor |
| Tealive BANDAR SERI ALAM 2 | Johor |
| Tealive TMN CAHAYA MASAI | Johor |
| Tealive DESARU | Johor |
| Tealive MERSING | Johor |
| Tealive PSS BENTONG R & R | Pahang |
| Tealive TANJONG LUMPUR | Pahang |
| Tealive JALAN SEMAMBU | Pahang |
| Tealive BINJAI | Terengganu |
| Tealive KIJAL RESORT | Terengganu |
| Tealive MUKIM SURA | Terengganu |
| Tealive WAKAF BHARU | Terengganu |
| Tealive JALAN TOK ADIS | Terengganu |
| Tealive JLN PADANG TEMBAK | Kelantan |
| Tealive PASIR PEKAN | Kelantan |
| Tealive PENAMPANG | |
| Tealive JALAN MAT SALLEH | |
| Tealive JALAN BOKARA | |
| Tealive JALAN BULAN SABIT | |
| Tealive TASIK BIRU | |