The First e-Wallet Sharing Feature in Malaysia
The First e-Wallet Sharing Feature in Malaysia
Share your e-Wallet securely with up to 2 of your favourite people!
Setel Share offers a seamless, safe and convenient way for you to pay, track & budget fuel for the people you love.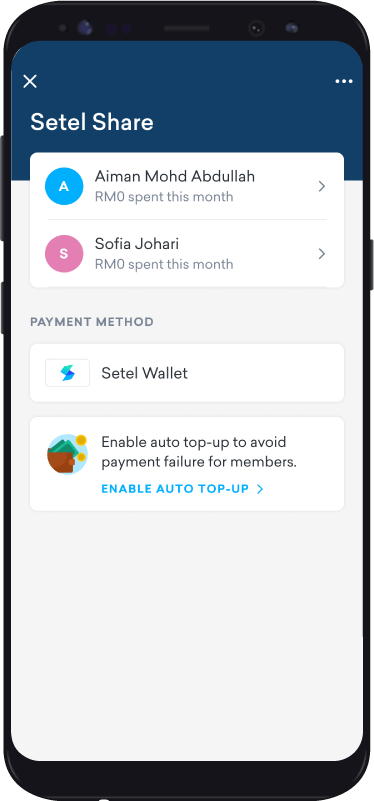 No more passing around cash or credit card to pay for your family's fuel.
How Setel Share can help?
Family & Friends
• Reduces the need to pay for family's fuel in cash
• Mesra points accumulated in 1 place
• Pay for their fuel anytime, anywhere
Small Businesses
Invite up to 2 family members to start sharing your e-Wallet securely and pay for their fuel!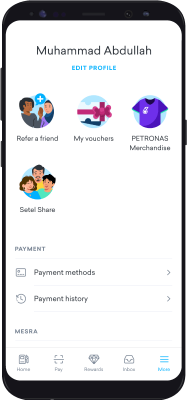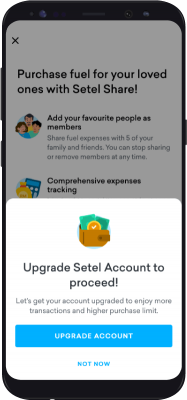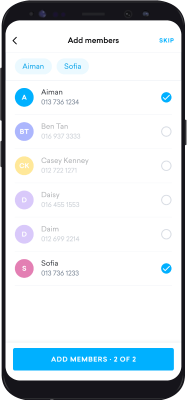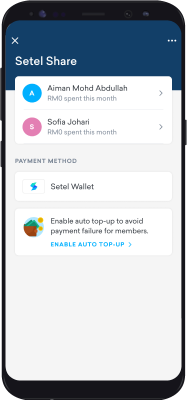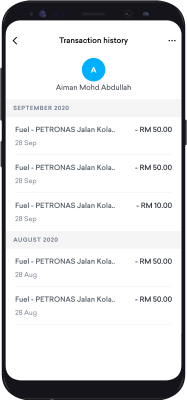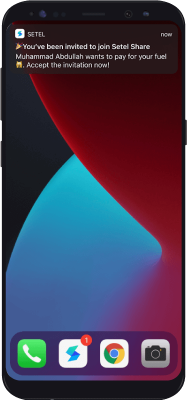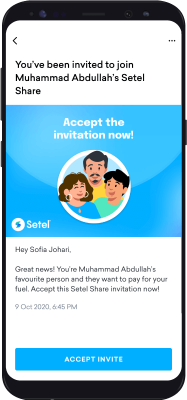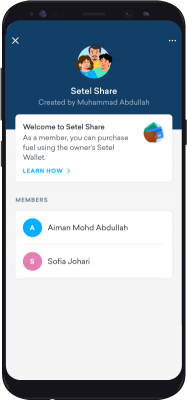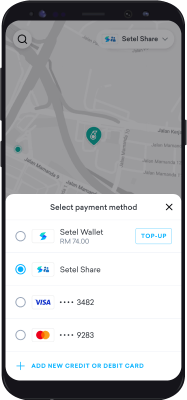 Please ensure you have upgraded your Setel account to enjoy higher wallet balance and spending limit. Find out more here.
FREE RM5 Setel Credit for you and your family members when you successfully refer them to sign up for Setel.
How to receive FREE Setel Credit:
Get your family members to sign up for a Setel account with your unique referral code.
Get your referrals to top up or spend min. RM30 on fuel or items via Deliver2me.
You and your referrals will receive FREE RM5 Setel Credit to be used on fuel, items at Kedai Mesra or pay with Setel at participating vendors.
*T&Cs apply