Setel Share your e-Wallet with two others
Allows you and two others to use your Setel Wallet to pay for fuel and items where Pay with Setel is accepted; earn Mesra points for every transaction in one Mesra card to pool your points.
As an owner of a Setel Wallet, invite two others, known as members, to use your Setel Wallet.
Once an invitation is accepted, a member becomes part of your Setel Share group and can select Setel Share as a payment method instead of their own Setel Wallet.
No more bank transfers, or passing cash and cards around!
What members can use Setel Share for
How Setel Share benefits you
How to set up Setel Share
Here, set up Setel Share group and invite two others to become members and use your Setel Wallet easily.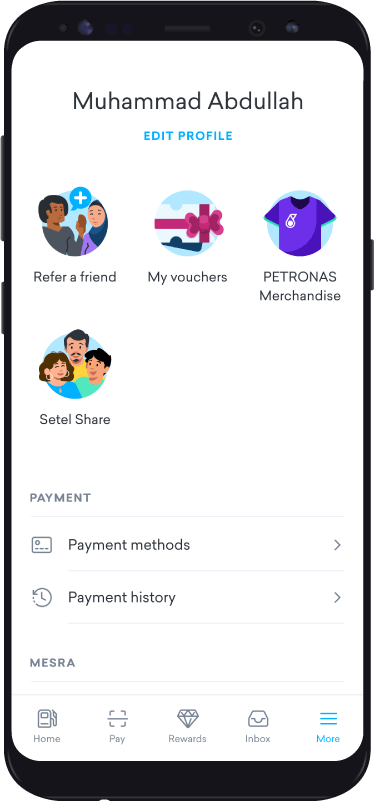 Go to More and tap on Setel Share.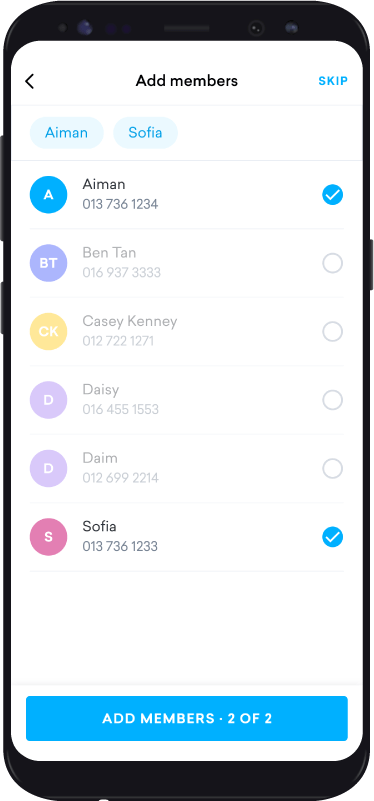 Add members from your contact list.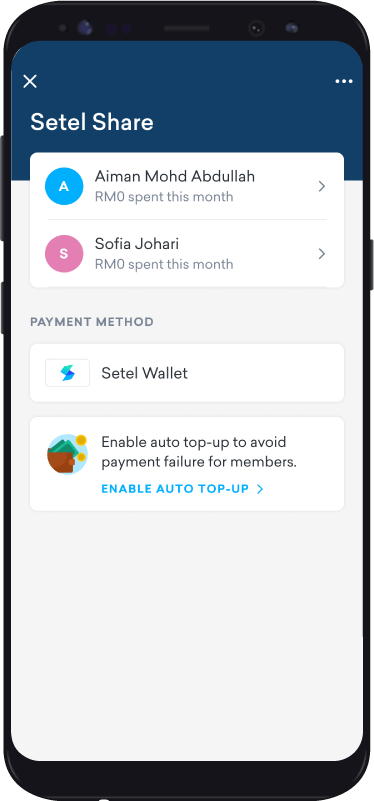 Done! Your members can now pay with your Setel Wallet.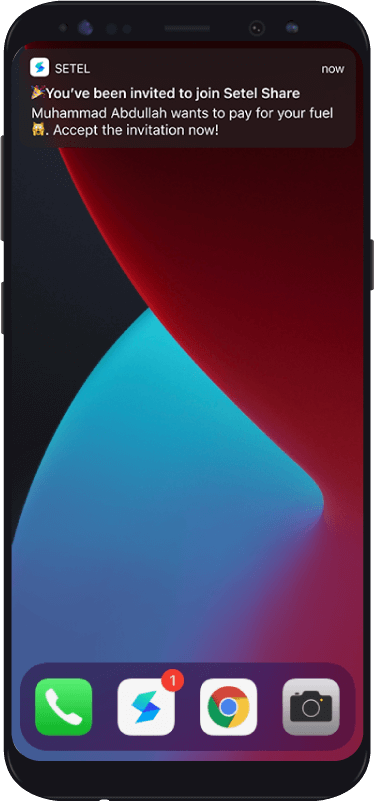 Tap on the push notification to accept the invitation to Setel Share.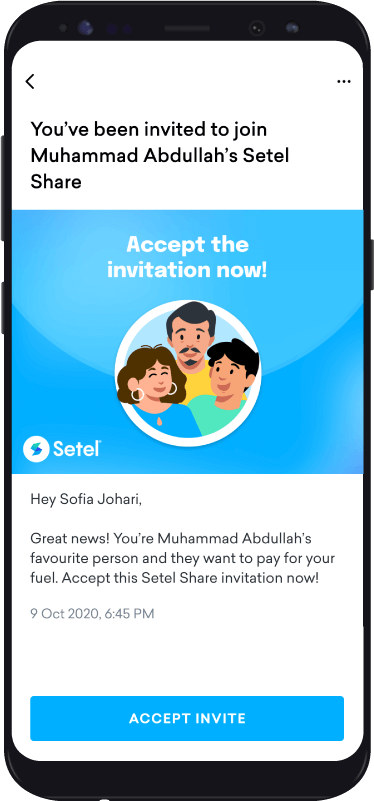 Tap on Accept Invite in the app inbox.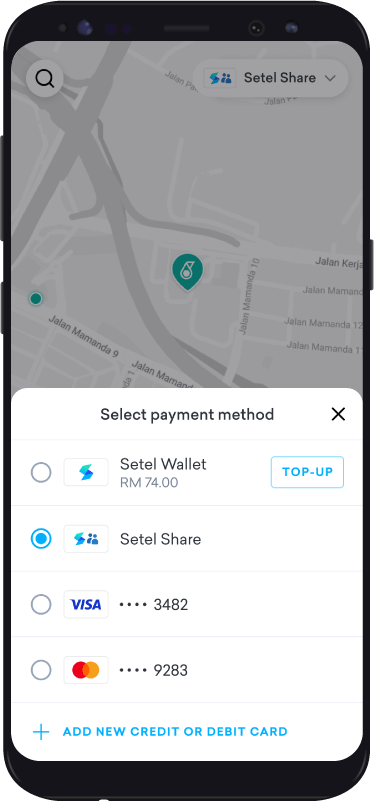 Done! You can now pay with owner's Setel Wallet by selecting Setel Share as your payment method.
Please ensure you have upgraded your Setel Account to enjoy higher wallet balance and spending limit. Find out more here.
Frequently asked questions
Can't find the answer you're looking for? Reach out to our customer support team.